41. One Minute Chocolate Brownie Mug Cake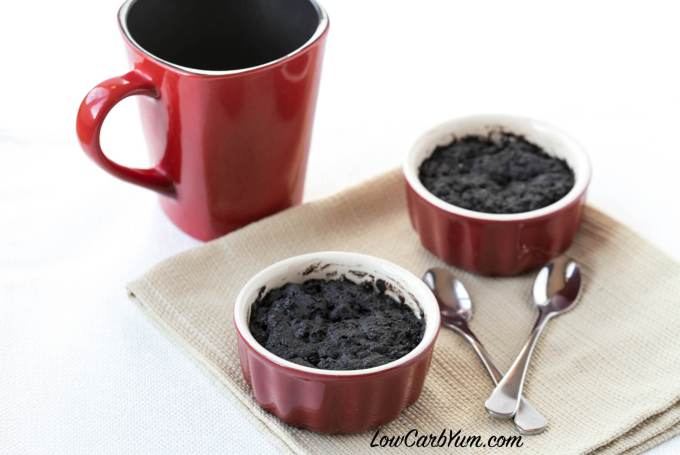 This sweet low-carb dessert can be enjoyed right out of the microwave, while it is still wonderfully warm. It is an easy chocolate cake solution for one person or when you need a quick dessert for any number of people, even the gluten-free dieters in your life.
42. Three-Ingredient Low-Carb Chocolate Truffles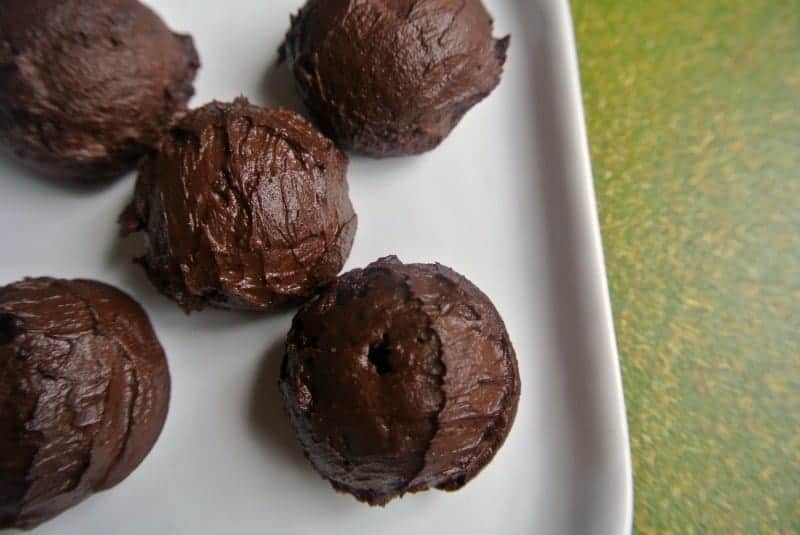 In only 25 minutes of prep and cooking time, you can enjoy wonderfully sin-free chocolate truffles. Both sugar free and low-carb, these truffles really take care of the chocolate cravings and can be enjoyed plain or rolled in a variety of toppings like coconut.
43. Low Sugar Coconut Oil Scotcharoo Bark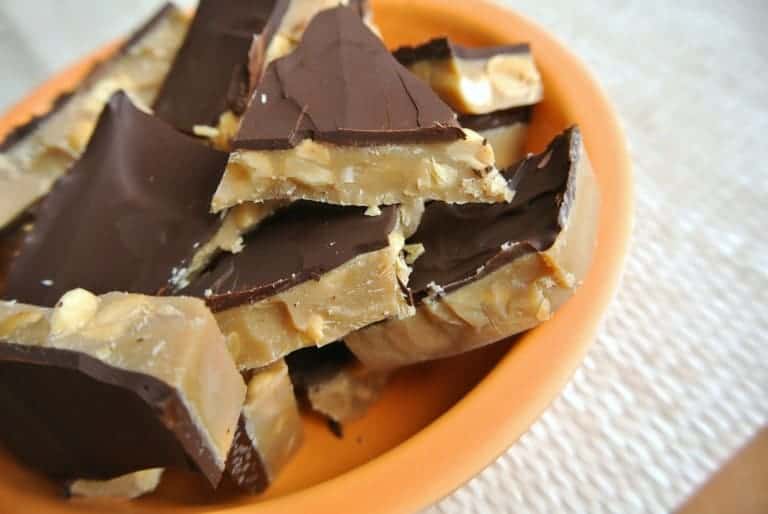 Both sweet and salty, chocolaty and butterscotchy, these Scotcharoo low-carb snack bars are great around the holidays or any time of year. No baking is required for these gluten-free, naturally sweetened bars that are always a hit for adults and kids. Guilt free!
44. Keto Oreos (Low Carb Oreos)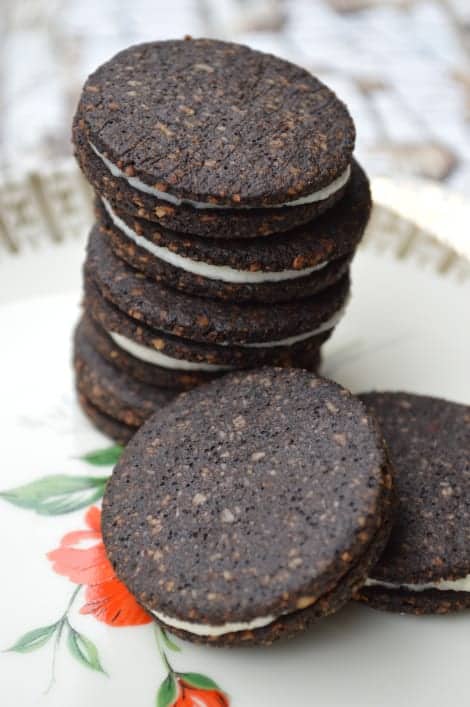 For a great low-carb sweet tooth fix, these keto oreos are less than one carb per sandwich cookie. The batch of 36 provides only 34 carbs total. Easy to make and great with coffee or milk of any kind, these chocolate shortbread cookies with cream cheese filling are just like the ones from childhood. But these are healthy and bound to be one of your favorite no carb recipe choices!
45. Low Carb Cream Cheese Fudge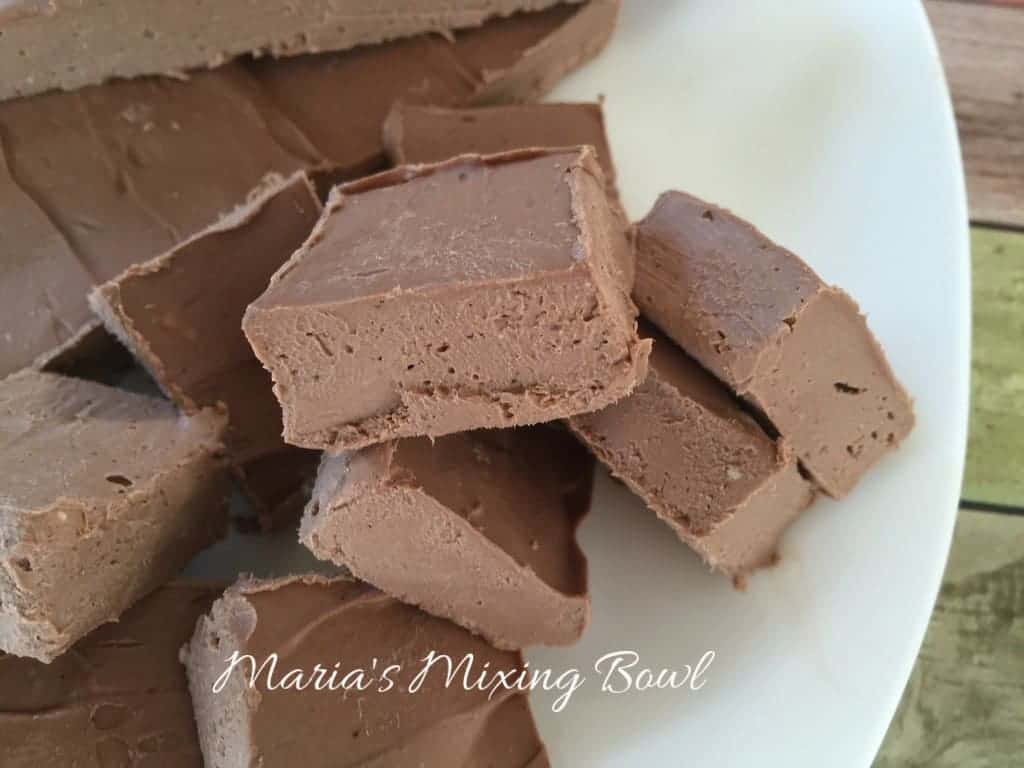 Fudge is always a fan favorite. With sweetness curbed by the cream cheese in the recipe, this low-carb fudge is perfectly, not excessively, sweet. The recipe provides a great basic fudge you can prepare as it is, with nuts or toppings, or even with a little extra sweetener if you want a richer version.
46. No-Bake Cheesecake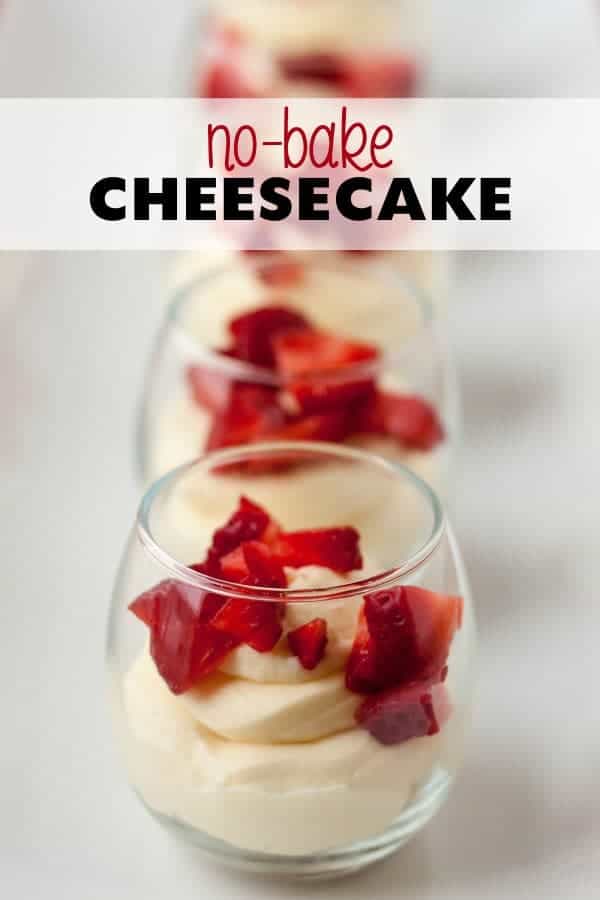 Standard cheesecake is rich, velvety and decadent. It is fantastic if you have the time to prepare it and comes with tons of unhealthy aspects in the recipe. This low-carb, quick fix version of cheesecake soothes your craving for the dessert favorite. But it is quick to make, low-carb and can be served from a pie pan or in individual serving cups.
47. Macaroons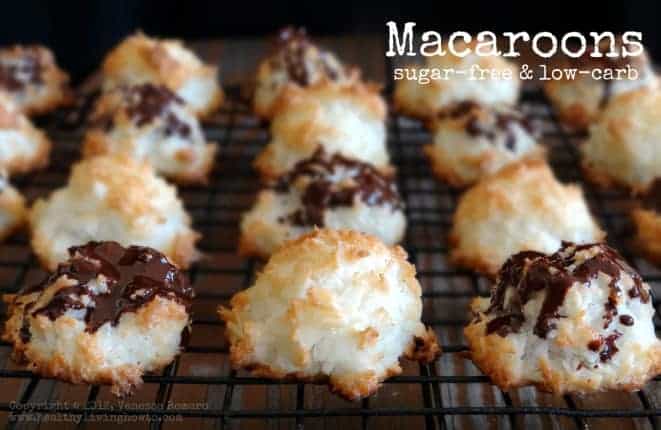 Macaroons have long been considered pretty, delicate desserts for refined pleasure. Enjoyed in tea rooms and Italian cafes for generations, these bite-sized cakes are widely appreciated. This low-carb, four ingredient version of the traditional recipe makes the pleasure of macaroons much healthier, without sacrificing the wonderful experience.
48. Strawberry Honey Peanut Butter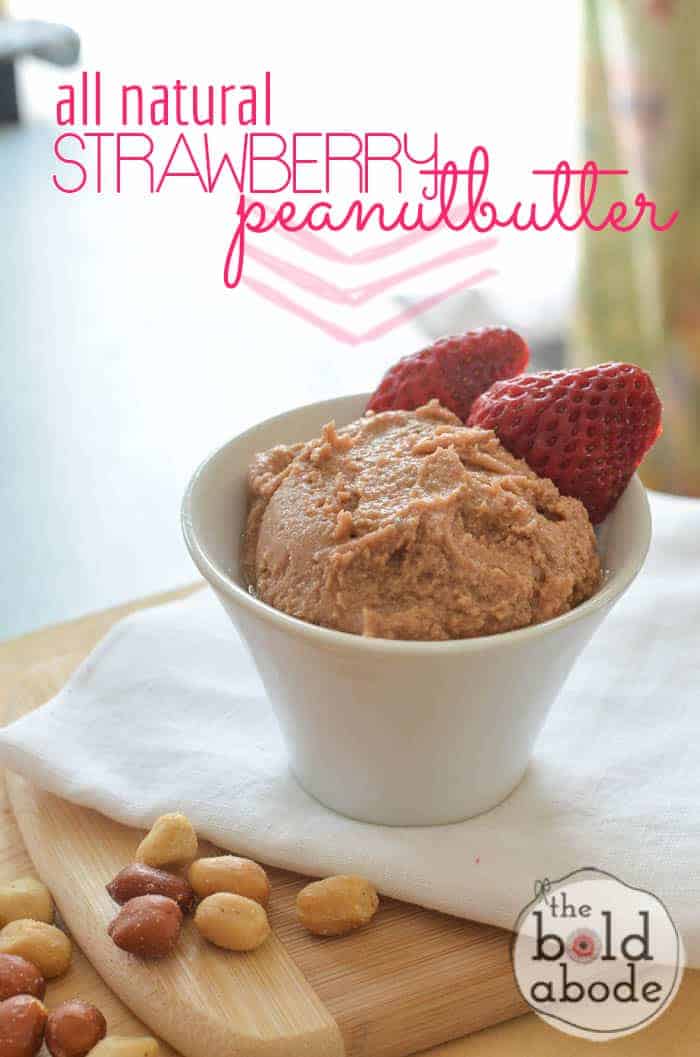 Peanut butter mixes so well with jelly and provides a simple, yet protein-packed lunch or snack. This recipe uses an all-natural peanut butter and real fruit as a low-carb, healthy version of traditional PB&J. The best part is that it can be made sweeter to taste or enjoyed as-is.
49. The Best Flourless Brownies Ever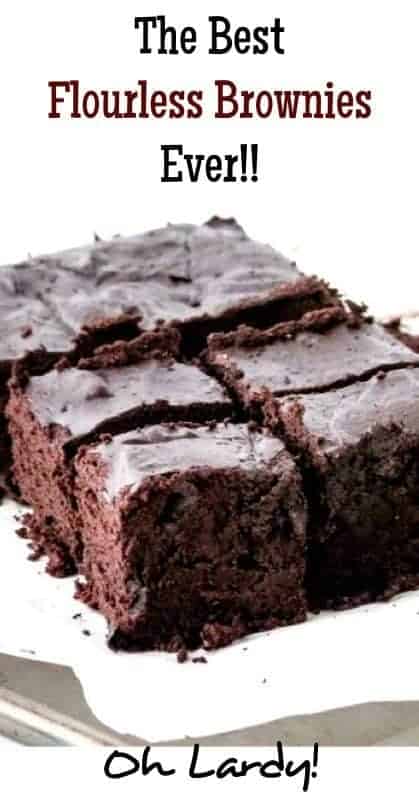 Brownies are loved by everyone. These low-carb, grain-free brownies are no different, just healthier! But do not be fooled: Just because they are more nutritious and low-carb, it does not mean that they are not good. These are rich and decadent, just as any brownie should be.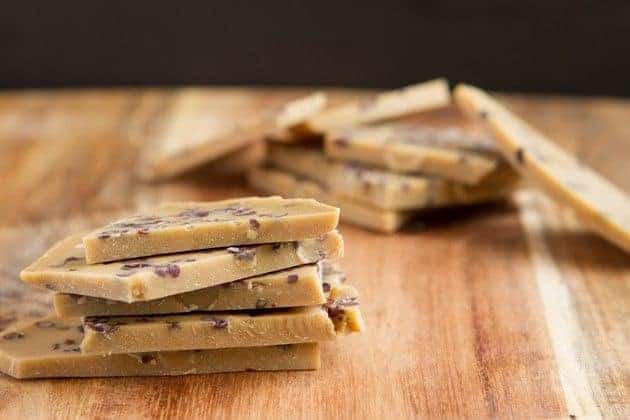 This sugar-free, dairy-free, low-carb vanilla protein bark recipe uses soy-free, vegan protein powder to ensure hunger is satiated while your sweet tooth is pleased. Despite its goodness, this recipe retains the smooth, velvety texture desired of vanilla bark. The recipe is also free of yeast, corn, nuts and eggs.
Summary
Pleasing everyone in the family or at a gathering can be difficult when some individuals need no carb snacks as options to always-tempting unhealthy choices. But this collection of fantastic low-carb snack foods will keep both sweet and salty desires appeased. With all of these recipes being flavorful enough for even picky kids, everyone will be satisfied by the flavor and less concerned about what is not in the recipe. For more salted snacks, try out this Paleo no-bake salted caramel cups.
For runners, people who frequently workout, training athletes and others who are highly health conscious, having such a wide variety of carb free and low carb recipe options is a culinary gift that will keep giving, year round.