11. Low Carb Pizza Crackers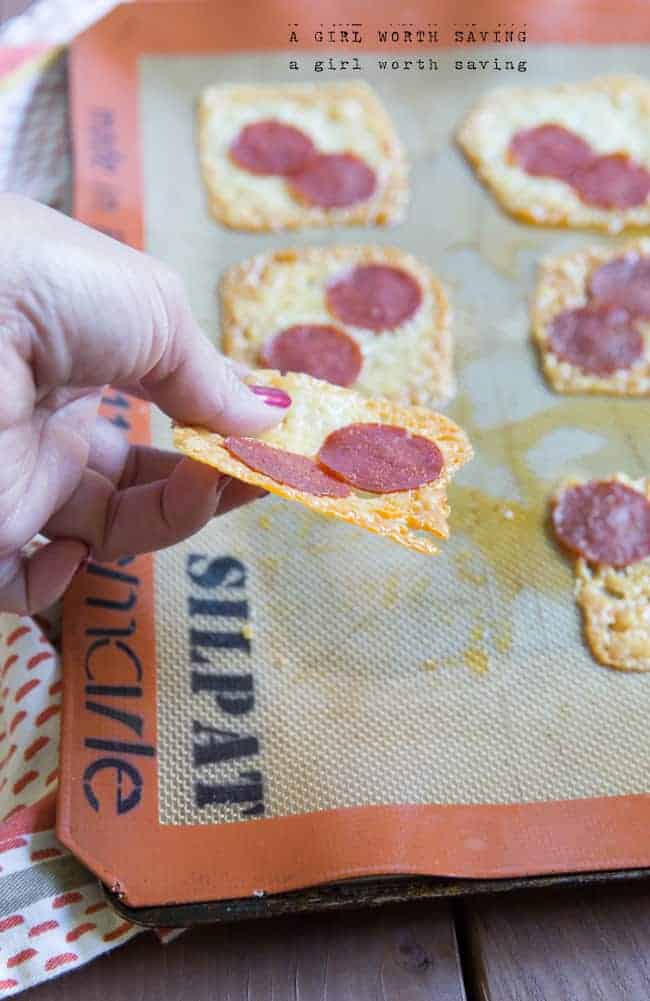 With only two ingredients and about fifteen minutes in the oven, these low carb pizza crackers are great anytime. Kids love them because they taste great and look like mini-pizzas. Adults love them because they taste great and are so simple to make!
Related: Learn more about the benefits of a ketogenic diet and how it can improve your health
12. Baked Zucchini Chips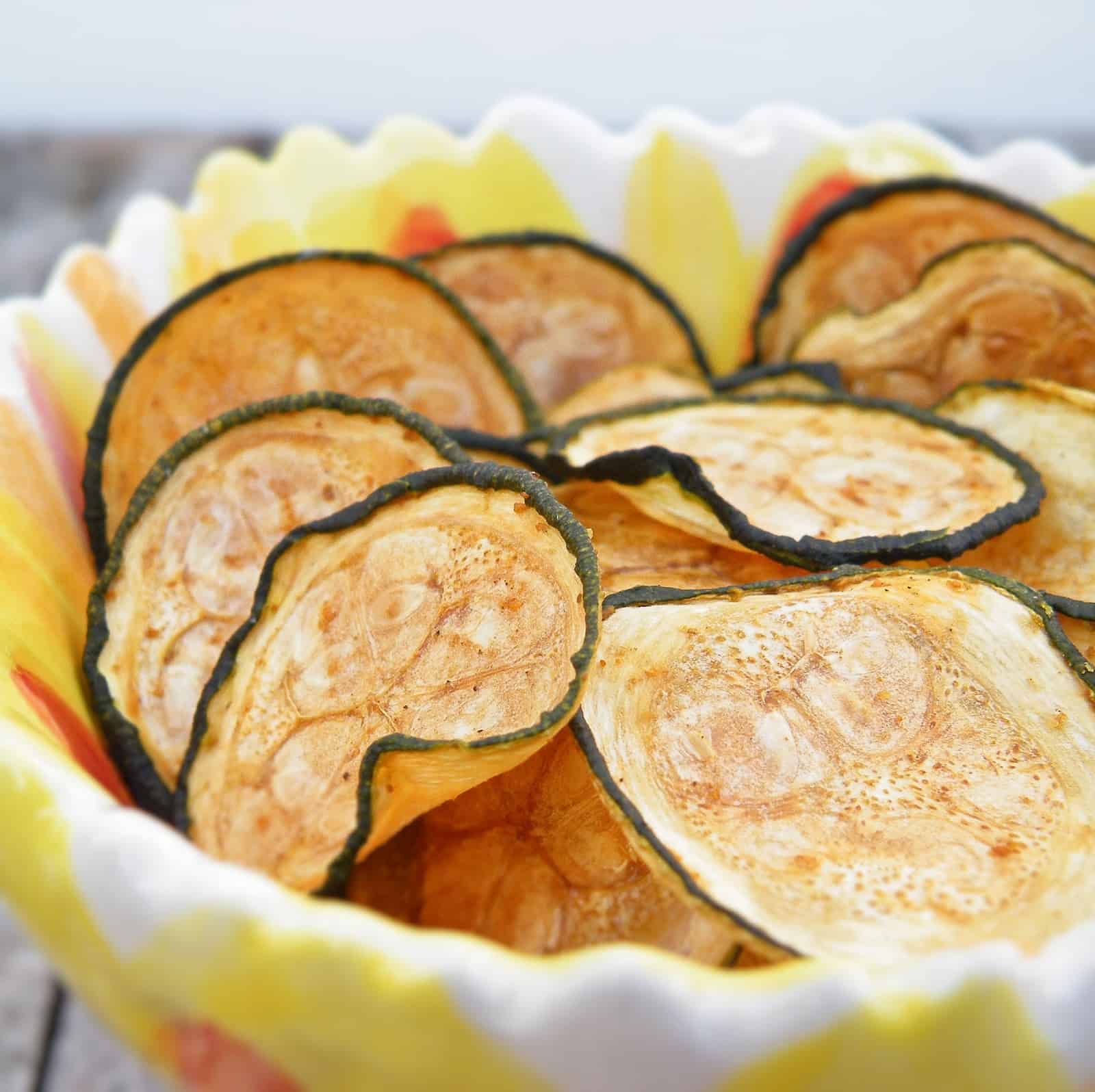 Maybe the greatest thing about these low carb baked chips is that they can be dressed up or down using your favorite seasonings. Garlic salt, paprika, chili powder and more can be used to suit your taste buds. Eat them plain or enjoy with a dip.
13. Bagel Dogs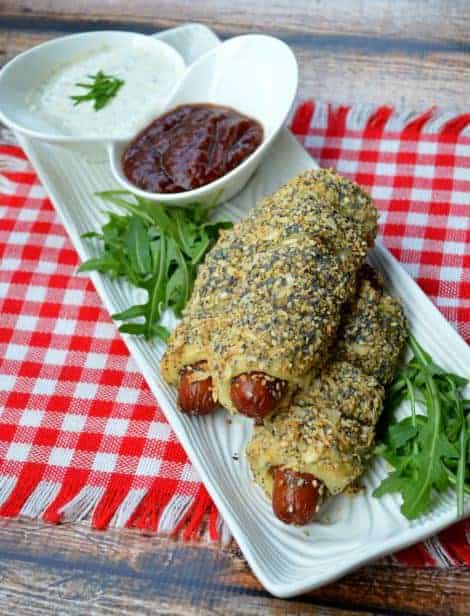 Who knew bagel dogs could be sophisticated? Even better, these pretty little dogs are gluten-free, low carb and can be seasoned however you prefer. They are quite satisfying as a simple entree for any mealtime and like any good dog, they aim to please.
Related: See all 50 low carb food and recipes 
14. Easy To Make Snacks: Turkey And Cheese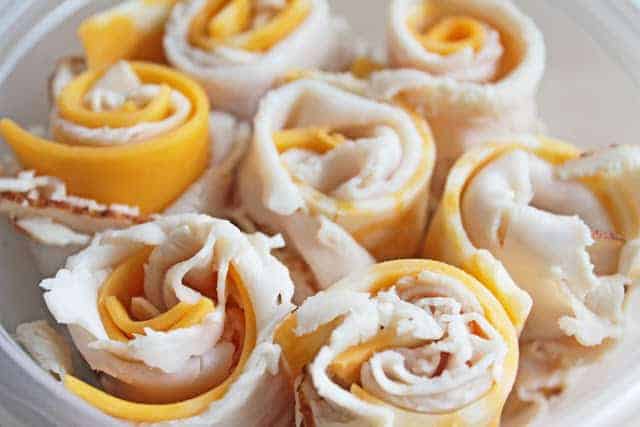 You know the drill, when the kids get home from school and run right over to the refrigerator to find something to snack on. These turkey and cheese rolls are great for keeping in an airtight container as quick carb free snack ideas.
15. Low Carb Chili Doritos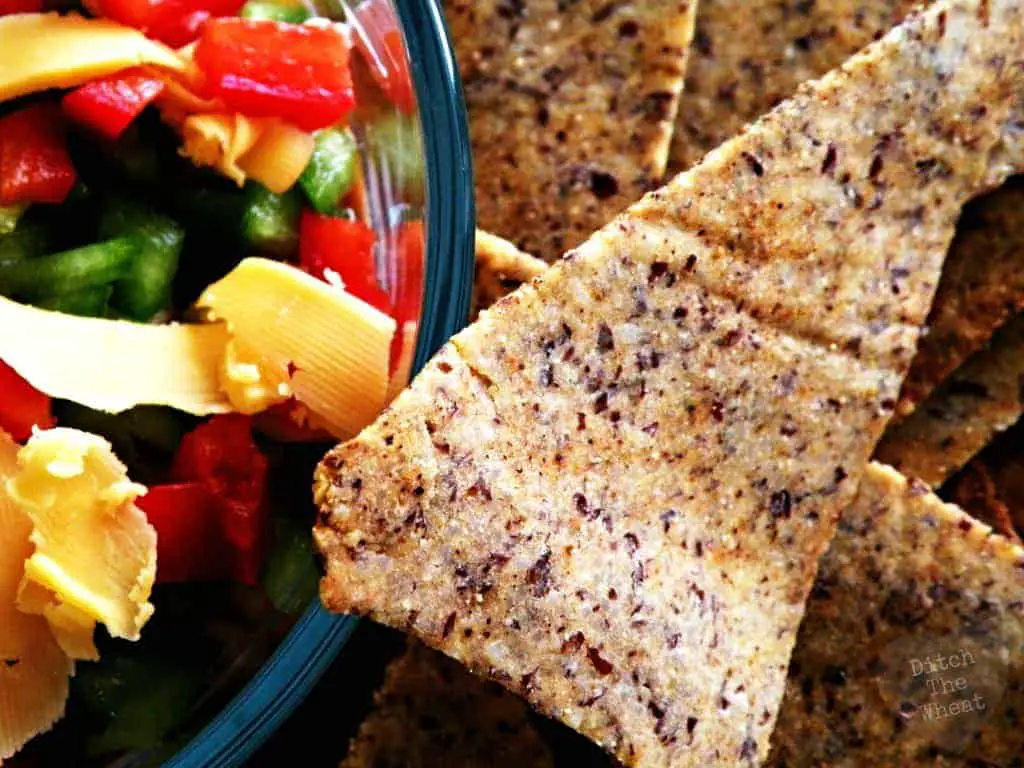 These delightfully seasoned chips are where low-carb meets mainstream snacking. Easy to make and quick to bake in the oven, a salad, soup, hummus plate or simple dip will never be the same again, after you try this low-carb snack recipe.
16. Avocado And Egg Spaghetti Squash Boats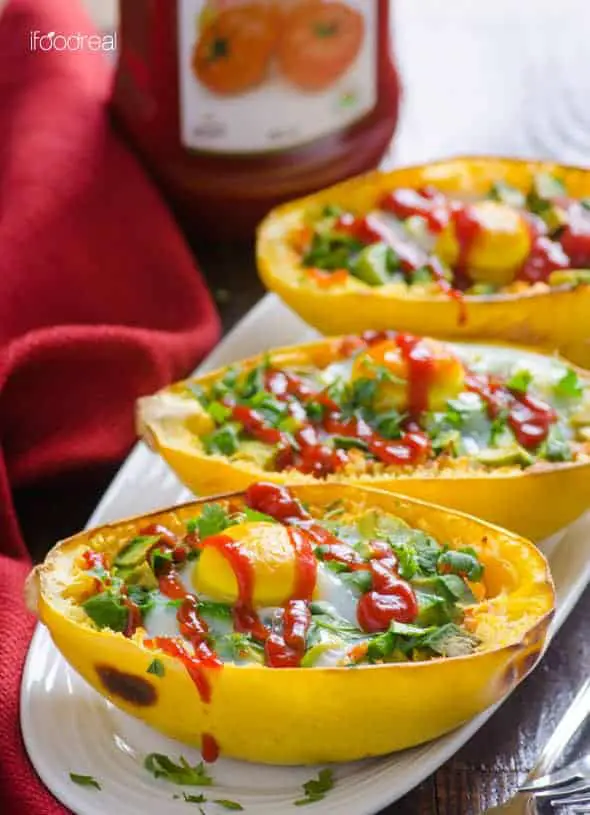 Spaghetti squash has long been lauded as the best low-carb substitute for pasta. This recipe proves why, while delivering a dish-free meal that could not be easier. All five ingredients come together in delicious perfection at home or as a next-day packed lunch.
17. Cauliflower Pizza With Greek Yogurt Pesto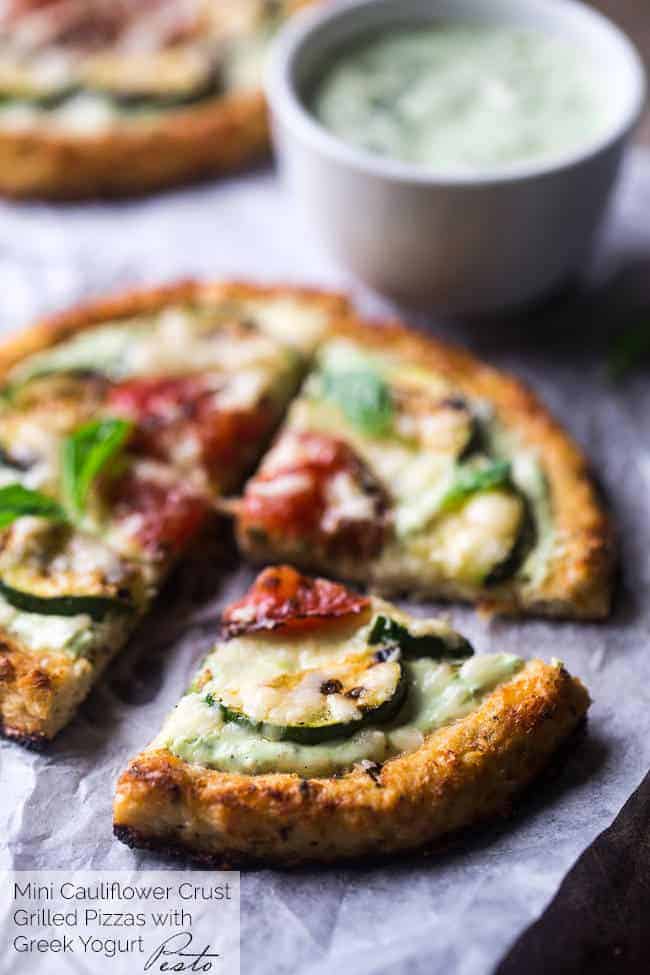 Snacking can be quick and simple or it can be a time of sophisticated palate pleasure with pretty presentation for the eyes. More on the side of sophisticated and visually pleasing, this cauliflower pizza makes a grown-up, almost carb free snack which delights people of all ages.
18. Tofu Chicken Nuggets With Sriracha Mayo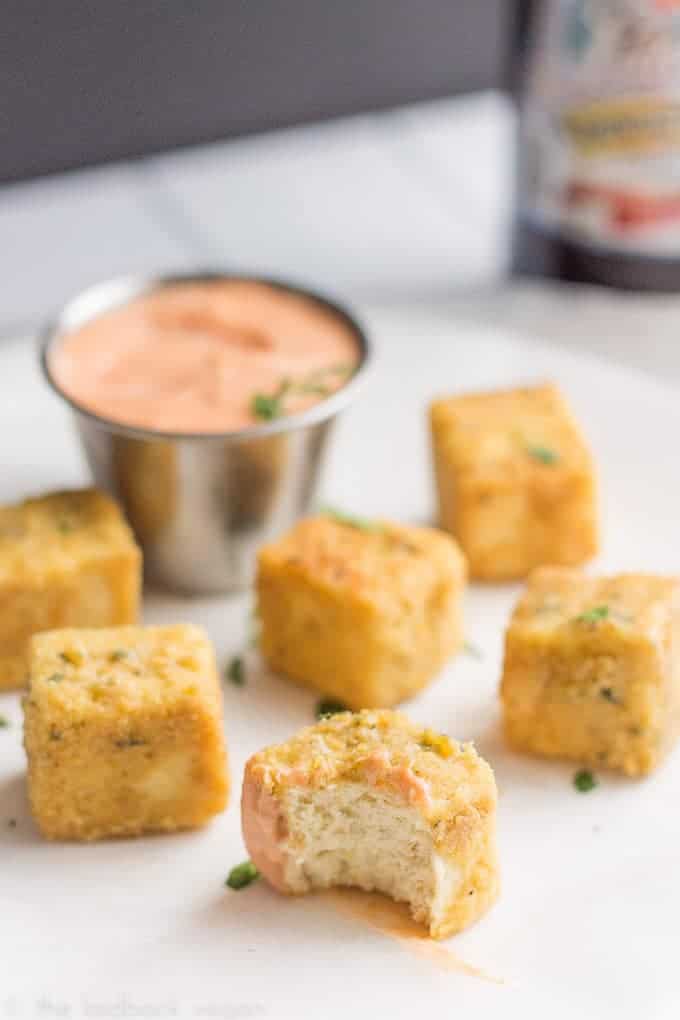 Sriracha! Some days you just need some sriracha spiciness. Using that much-loved red sauce, this mayo-based dipping sauce perfectly dresses tofu chicken nuggets as a great low-carb snack recipe. These satisfy the fast food cravings while still being healthy.
19. Charred Broccoli Tofu Stuffed Avocados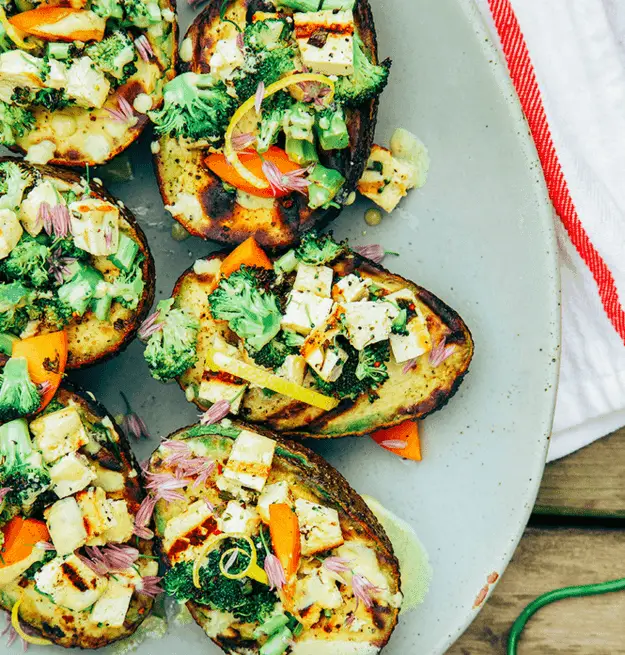 In the tradition of twice-baked and fully stuffed potatoes, these tofu stuffed avocados present beautifully on a plate after some time spent on the outside grill. Perfect for summer barbecues, these almost carb free snack veggie cups are dressed with a sweet curry lemon sauce, making every bite a delight.
20. Skinny Baked Cauliflower Tots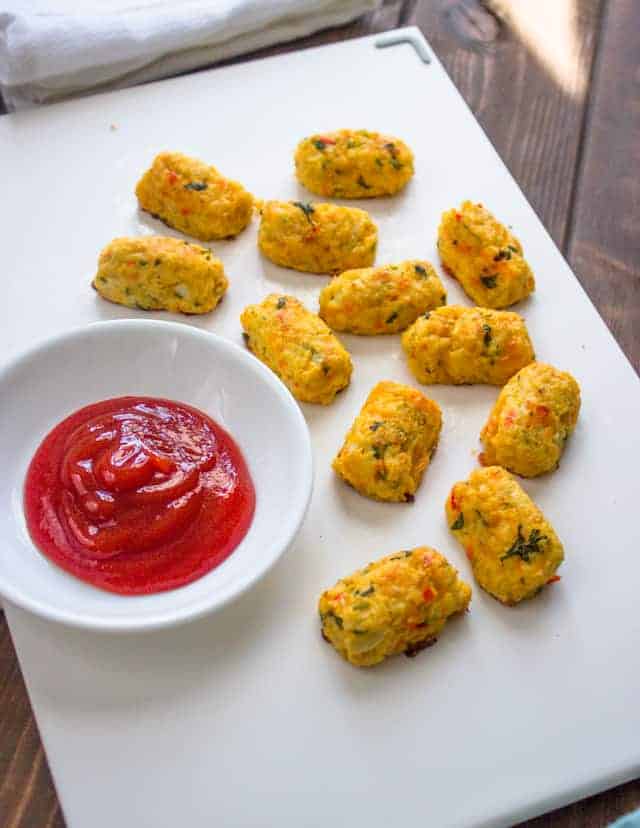 Cauliflower is used by many low-carb diet baking fanatics, for making bread and pizza doughs, as well as many other healthy recipes. These baked cauliflower tots are another great use for the vegetable in a perfectly-sized snack food everyone loves.
More low-carb snacks on the next page…