41. Cheese Chicken Stuffed Poblanos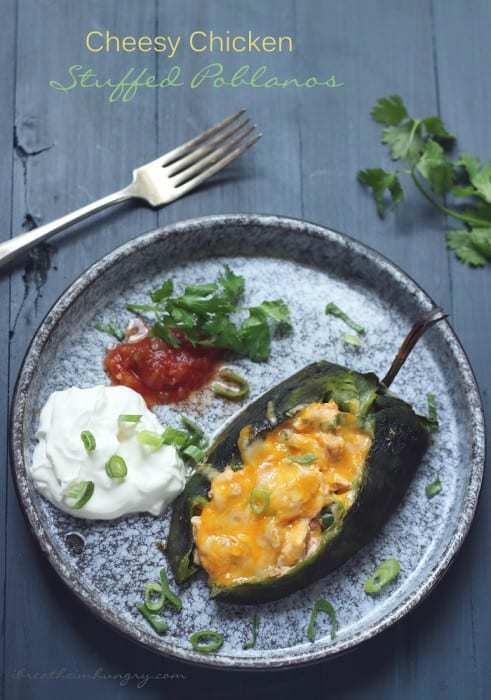 Poblano peppers mixed with cheese and chicken; it's like a dream you don't want to wake up from. Lucky for us, this low-carb meal is a reality that we can experience as many times as we want (though you may want to cut back on the cheese the second time around). These peppers, in addition to being cheesy and satisfying, are great to reheat as well, so you can pack them up for a couple days without having to worry about the mushy tragedy that is a reheated stuffed pepper. If you have been looking for a low carb pepper recipe, this is the one to try first.
42. Easy Sweet And Spicy Mexican Cole Slaw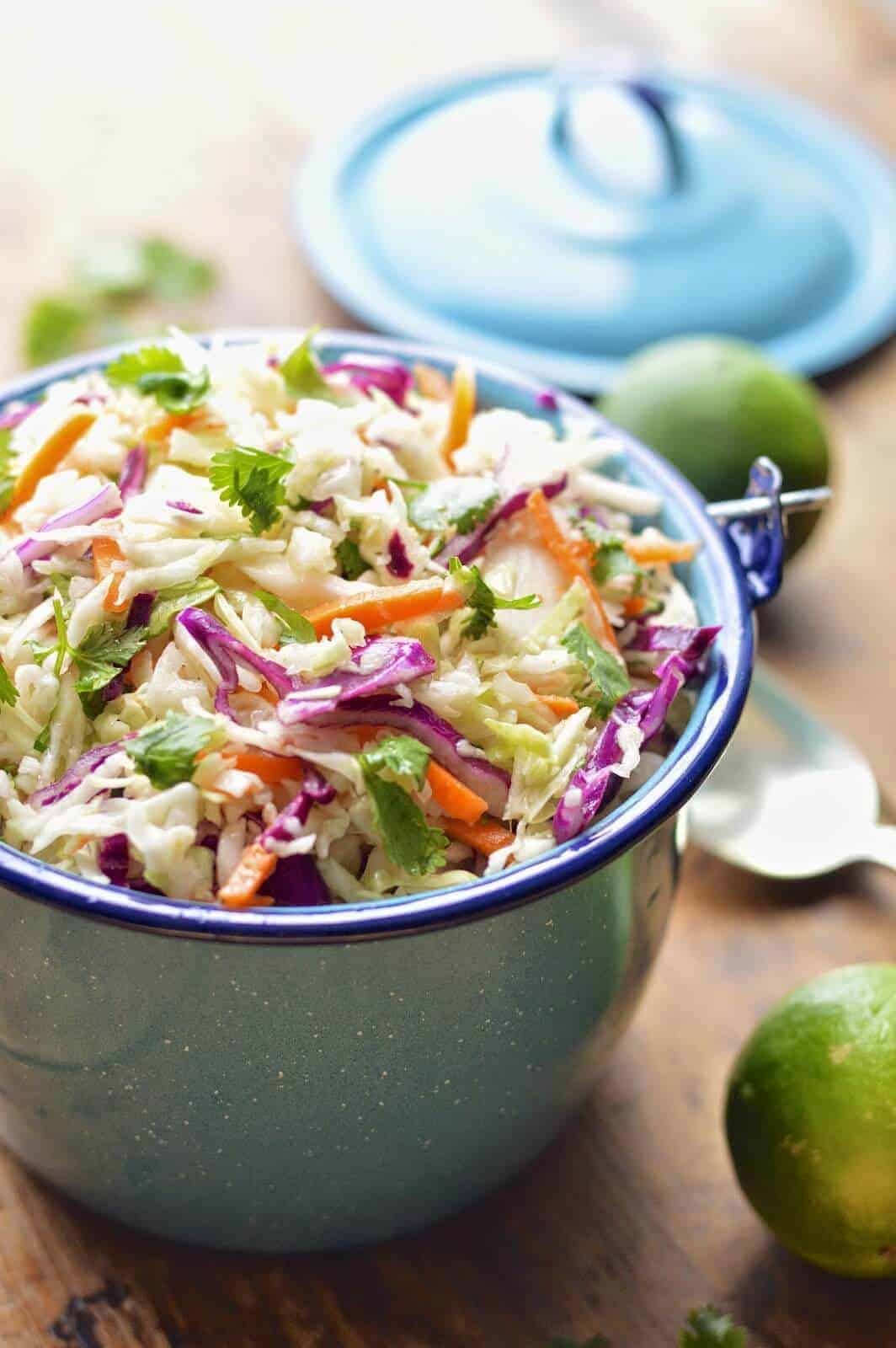 This American classic is getting a fun new twist by taking easy cole slaw and spicing it up with sweet and spicy Mexican flavors. The vibrant colors are the perfect way to add some color to your table during the summer, and the cilantro and cumin in the slaw make it a great partner for your summer entrees like fish (tried grilled Tilapia or a tuna steak with this) and chicken (fajita-style or grilled, perhaps). You can buy ready-to-make cole slaw at your supermarket, so this super-fast and easy low-carb recipe literally has one step. Just mix all your ingredients in a bowl, chill and feast your eyes (and stomach) on your light and crunchy slaw salad. What will you pair your slaw with?
43. Mini Pepper Nachos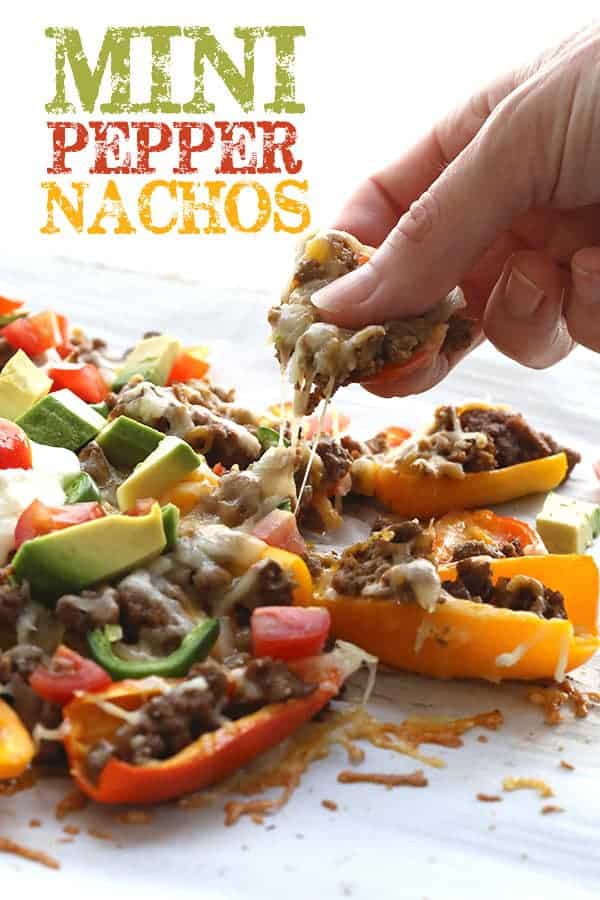 Nachos can get anyone's mouth-watering, but when they're loaded with salt and smothered in cheese sauce, they aren't exactly the picture of health. These fun little mini pepper nachos make the perfect substitute for chips, and they are arguably even better since they provide you with a pocket of ground beef, though you could also use lean turkey for an even healthier option. All you have to do is assemble your mini pepper nachos bake them for 5 to 10 minutes before loading them up with all your favorite nacho toppings. These are perfect for dinner or even to serve as an appetizer at your next party.
44. Cheesy Chipotle Cauliflower Casserole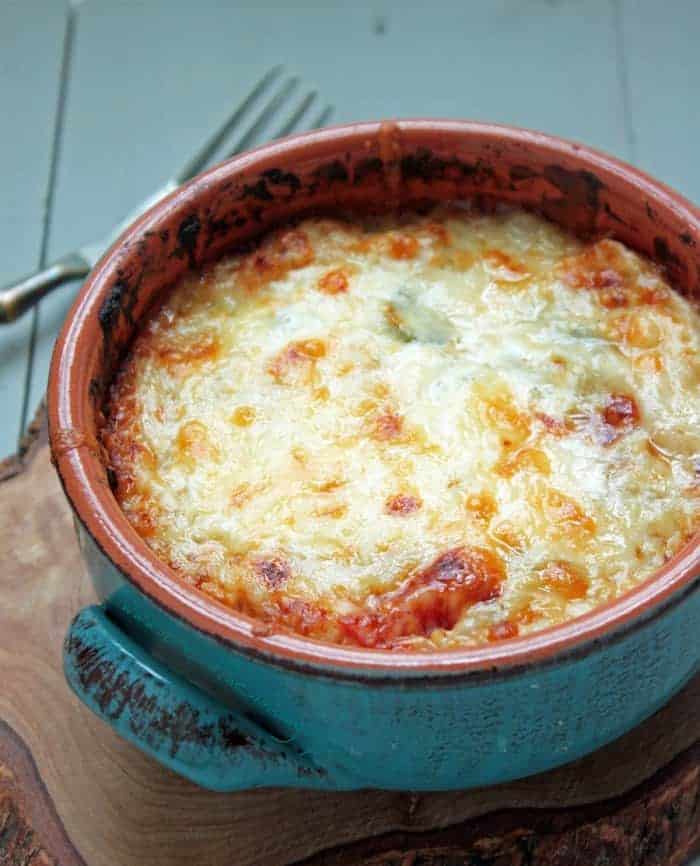 Casserole lovers can find a low-carb counterpart with this gluten-free cauliflower rendition. The smooth, cheesy cauliflower puree makes an interesting base for the casserole, seasoned with garlic and chipotle for that distinctive Mexican kick. It's then wed with layers of sour cream, salsa verde, tomatoes and shredded cheese, making it a simple dish with a smooth and creamy texture reminiscent of your favorite comfort foods. Cauliflower is loaded with nutrients as well so this is not only low carb but very healthy for you in other ways.
45. Mexican Corn Salad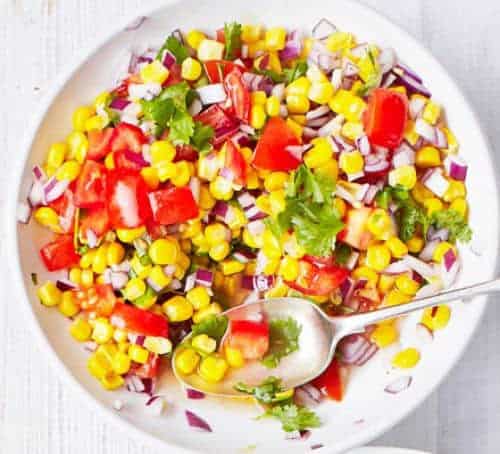 During those hot summer days when all you want to do is kick back and relax, you need meals that are quick, easy and refreshing. This Mexican corn salad is the perfect low-carb side dish this summer, but it also goes great as a topper to your favorite leafy greens any other time of year. Onions, tomatoes and coordinator add a nice contrast to the sweetness of whole kernel corn, and the dressing made from olive oil, honey and lime juice gives a sweet and tangy bite. It may be hard to eat this salad just because it is so beautiful.
46. Mexican Cauliflower Patties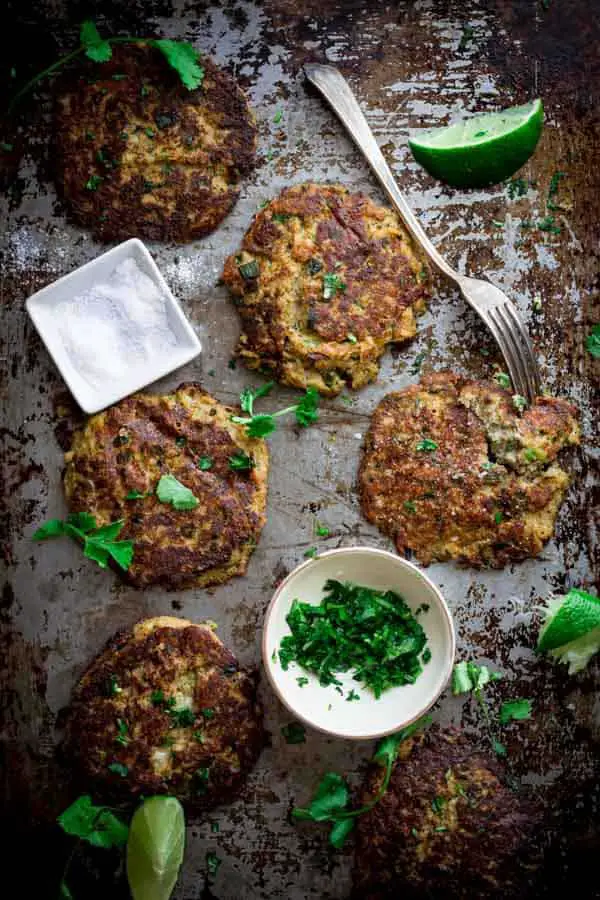 Mexican cauliflower patties are great for a snack or a whole meal. They're one of those recipes that you'll wish you'd come up with yourself because they're just so simple and delicious, on top of being vegetarian-friendly and gluten-free. You can spice them up to your liking with Mexican seasonings like cumin, chipotle and paprika, and serve them alongside your favorite homemade salsa or with some simple sour cream. They're also a great savory pancake alternative with eggs in the morning or as a side dish at night.
47. Chile Relleno Chicken Soup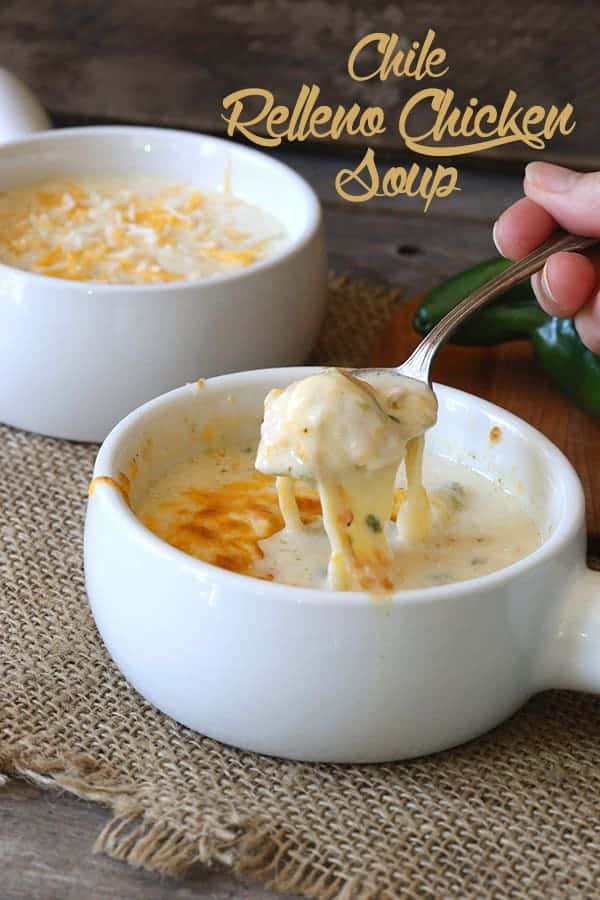 You probably wouldn't expect to eat a thick and cheesy soup without going overkill on the carbs but this Chilie Relleno recipe proves that you can. It's the perfect low-carb comfort dish that is loaded with flavor. Although the gooey cheese alone is satisfying, this soup is a low-carb home run thanks to its additions of roasted poblano peppers and chicken, filling out the soup and embedding a warm, rich taste within its molten texture- be sure to let it cool slightly before taking a super hot bite!
48. Beef Taquitoes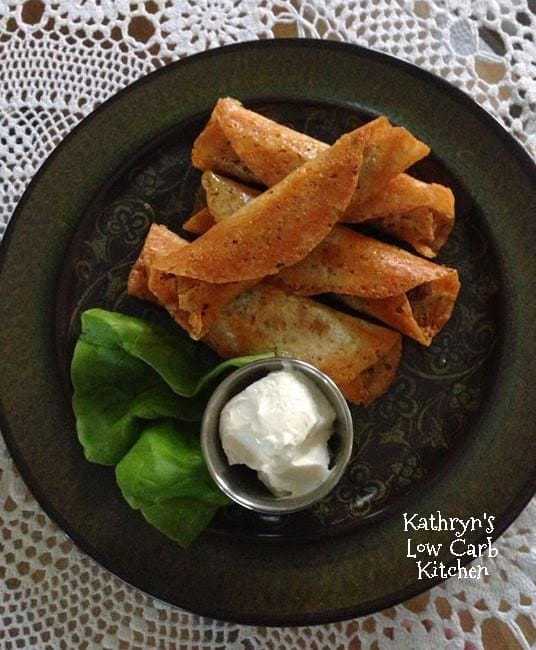 These low-carb crunchy taquitos are great to whip up when you're craving a quick and easy Mexican snack. Instead of tortilla shells, these are made with just slices of provolone cheese! Garlic powder and cooked beef, along with your go-to Mexican seasonings, make these one of the simplest Mexican low-carb recipes you can make. That means it will be one that you whip up all the time!
49. Mexican Chili Lime Chicken Marinade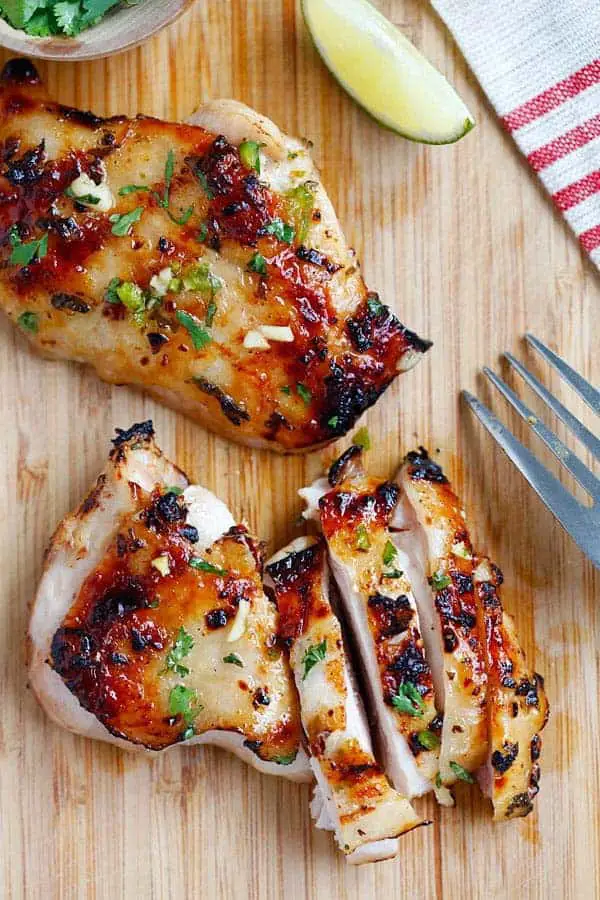 Unlike Mexican low-carb recipes that give you a single meal, this one offers you a marinade that you'll be able to use on many different occasions. Chili and lime are two flavors are like fire and ice and complement one another beautifully. When combined with jalapeño, cilantro and chili powder among other ingredients, the result is a delightful marinade for your chicken breasts that can be grilled, baked and served however you like.
50. Quick And Easy Guacamole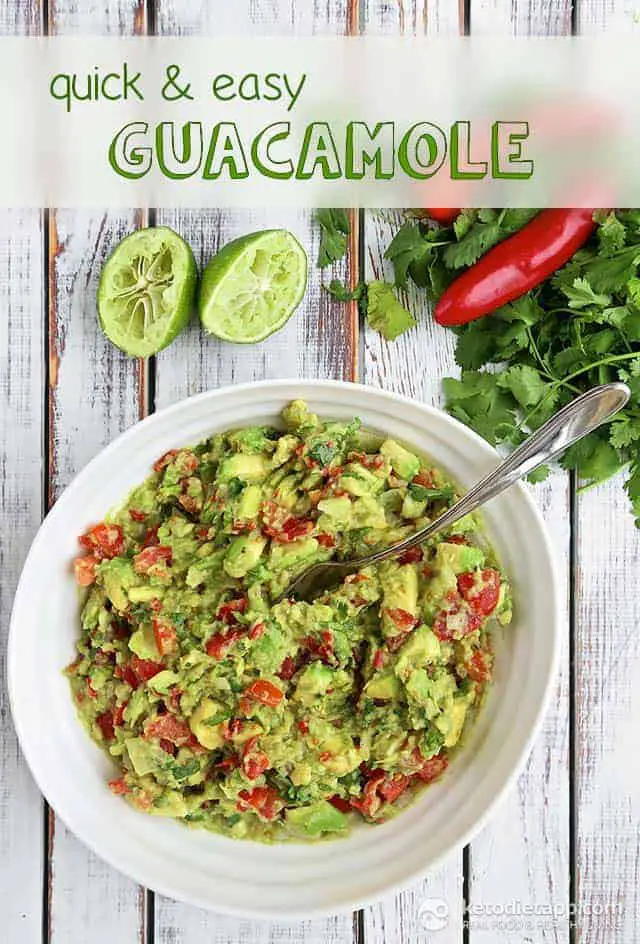 Last but certainly not least, the quintessential Mexican dish: guacamole. This is a food staple that everyone should know how to make. It doesn't matter the time of year or even the meal you're eating it with. Guacamole is just one of those things that you can't go wrong with, especially when it comes to accentuating your Mexican culinary masterpieces. Avocados, tomatoes, onions and lime juice are the building blocks for this creamy wonder, and along with the right seasoning, come together to create a heart-healthy, creamy mixture that's full of potassium and tastes remarkable. Give these a try with carb friendly cheese chips as a perfect snack or meal.
Related: How to make a low Sugar BBQ Sauce Topping
Watching your carb intake doesn't mean you have to miss out on all the fun, and these Mexican low-carb recipes prove that you can eat just as good, maybe even better, than ever before. One thing that's important when pursuing a healthier diet is making sure you get enough vitamins and nutrients, and the best part about these Mexican recipes is that they're filled with plenty of beans and vegetables. Whether you're burrito fan for life or of any menu that's been taken south of the border, low-carb Mexican food is a healthful, relatively cheap and smart alternative to the typical fare but tastes just as great. Now, your dream of low carb Mexican food has come true! Time to start cooking.
Okay so now you are assured that each of these recipes have good flavors. You know they will taste like Mexican foods you know and love and have some easy substitutions when compared to traditional Mexican foods. But what about time? Doesn't it take a while to prepare really good Mexican food? Don't you need to slow cook meats for hours, hand roll corn tortillas and prepare sauces all day long? If that is the case, no one has time for Mexican food, low carb or not. Don't you worry- you know that we only chose meals that would be easy to make in addition to all of the other benefits (this list of reasons to make these meals right now is getting pretty long!).
So, in addition to being full of flavor, there are plenty of Mexican dishes that you can whip up and serve in no time. All of these recipes really don't take too long especially when you consider that they are part of your diet and something that you can eat anytime you'd like- worth the effort for sure! It can be time-consuming to make a full, tasty meal after a long day and not many people have the time or energy to do this. When you switch to your low carb diet, you also are probably battling all day with feelings of hunger and the need to just eat right away- no one wants to be cooking for hours just go have Mexican food! Many people just can't commit to any lengthy recipes for just this reason.
Lots of the low carb Mexican dishes on this list will only take a matter of minutes to put together which means that you can be eating in no time! In fact, you could probably cook eat and clean up all within an hour. That has to be the fastest Mexican food every! Since you made the meal so quickly, you'll have time to eat seconds…and thirds. And who are we kidding? Probably even fourths. Of course, make sure that you are eating the proper amount of calories along with monitoring your carbs. Low carb is great but you may want to reconsider that seventh taco (I know, they are so good that it is hard to resist!).
So let's take a break and recap how great these recipes are. Low carb, delicious, authentic Mexican, and quick to make. Do you really need anything else? This list of credentials seriously checks off every box- can you believe that is even possible?!? Who knew that after years of eating carb laden Mexican foods, you could have been eating healthy the whole time and still gotten the tastes that you were craving. All those years, wasted on bad Mexican food! Thank goodness you have some great options here and now!
So, as you can see, that new low carb diet you have taken up does not require you to give up your favorite food. Let me say it again to make sure you heard and are ready to eat: there is no reason to give up on Mexican foods just because you are on a low carb diet. In fact, you can have as much of it as you want off to this list. Thank goodness! If you did have to skip all Mexican foods just because of your diet, that may be reason enough to quit it before you even begin! Don't fret though. There's no need to say adios to the delicacies of Mexico just because you need to cut carbs. In fact, you can start living a healthier, carb conscious life with Mexican foods by your side. It's like a dream come true.