21. Healthy Peanut Butter Fudge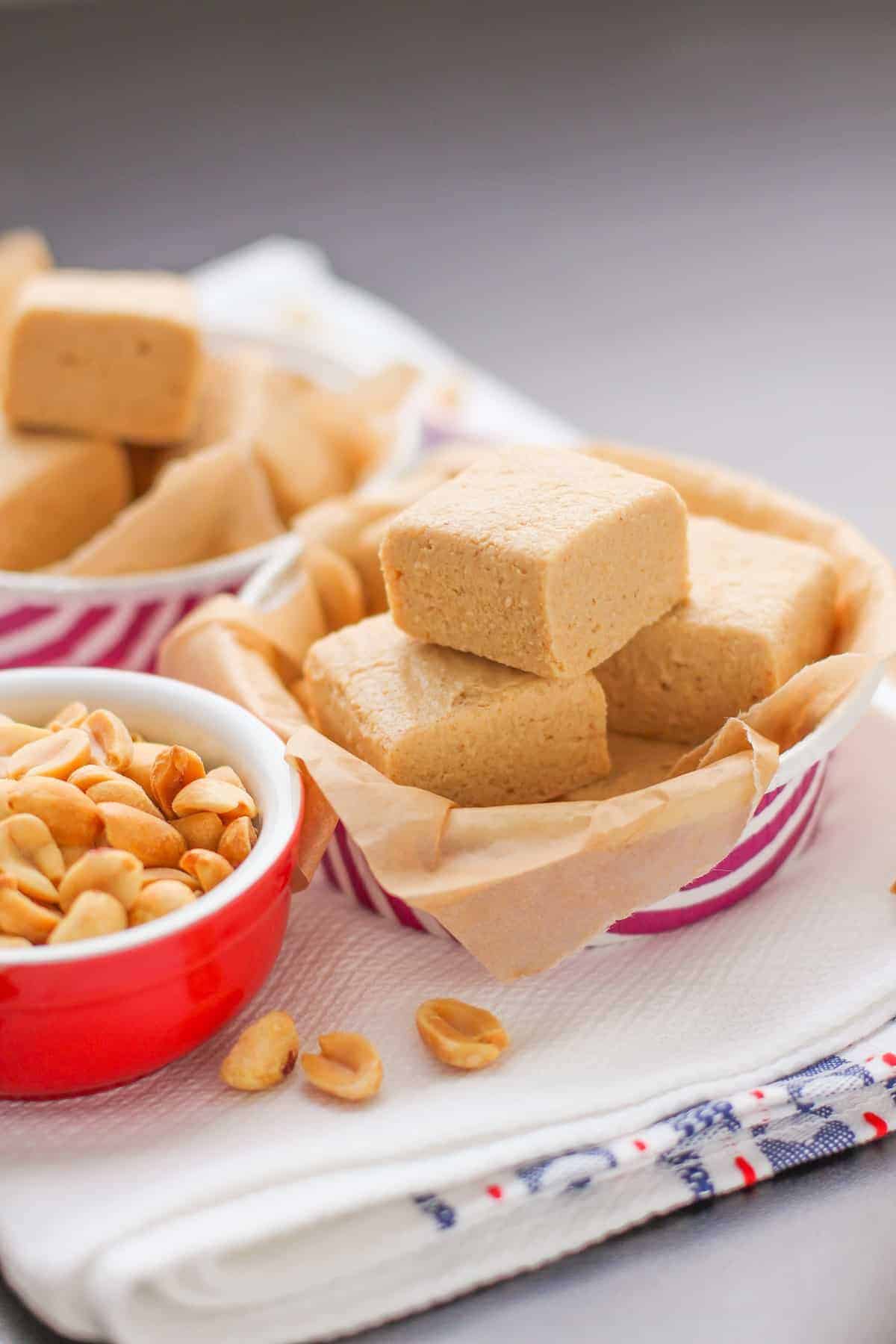 Ordinarily, a fudge dessert would contain large amounts of butter, corn syrup, and sugar. In this case, no unhealthy ingredient is included. The butter is replaced with a butter flavoring and by adding peanut flour, cottage cheese, and vanilla extract a low-carb protein bar is made. It has the goodness of fudge and the taste of a fresh scoop of peanut butter making it perfect for cravings. Its consistency is rich and densely packed thanks to the peanut butter, but not the kind that sticks to the roof of your mouth.
22. Sweet Pecan Chia Protein Bars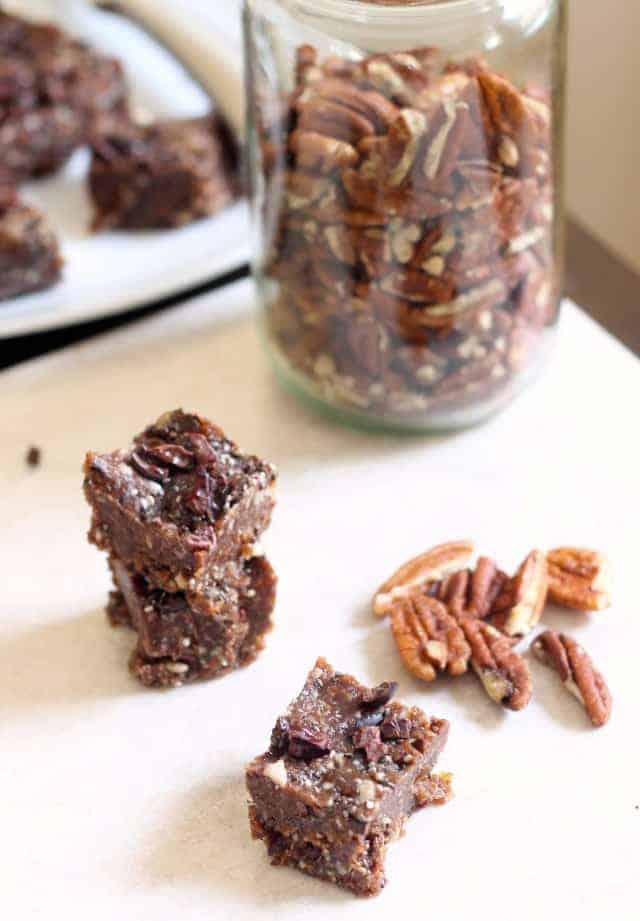 Sunflower seeds, pecans and chia work in tandem to deliver a sweet taste without the extra hydrogenated fats and sugars that processed foods normally have. Some maca powder, some dates, and a bit of cacao for flavor can all be blended together for this ingenious low-carb protein bar idea. Almonds and cashews can act as substitutes to the pecans How long does it take for this wholesome bar to be enjoyed? 5 minutes! That's it, it literally takes that long to make them.
Related: Try out our delightful all-natural ingredients Paleo protein recipes
23. No-Bake Mint Chocolate Protein Bars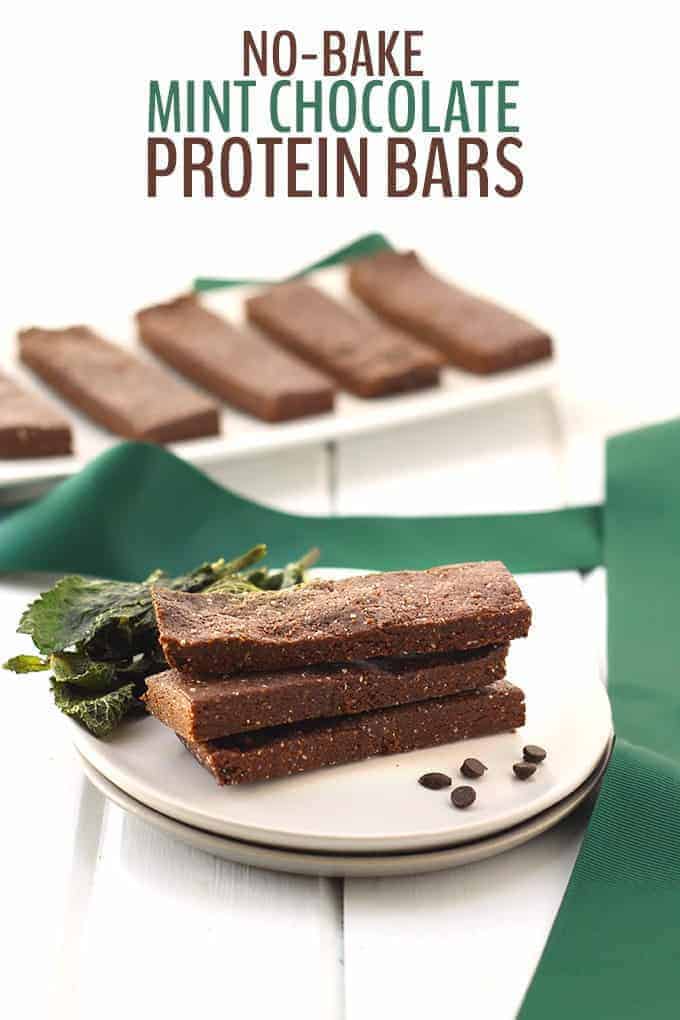 Mint and chocolate is one of the best combinations and in this recipe, it doesn't disappoint. This bar doesn't even need baking, which is another extra plus. The dates, nuts and protein powder form a strong, protein-rich base for this easy to make recipe. Adding the peppermint, sea salt and cocoa powder will give it a minty chocolate taste, and ensure it rivals the popular ice cream flavor without any of the cream. For extra flavor stir in puffed amaranth, rice or millet cereals to add texture to these sugar-free bars.
24. Paleo Cashew Coconut & Orange Protein Bars
What's particularly impressive about this protein bar recipe is that it's completely whey-free, while still being rich in protein. The orange extract gives it a tantalizing flavor, additionally, the inclusion of several super foods like cashews and coconuts make this a perfect healthy snack. The melted cacao paste and roughly chopped cashews topping give these protein bars a divine look. It doesn't require baking but needs about 3 hours to set and be ready for eating.
25. Healthy Reese's Fudge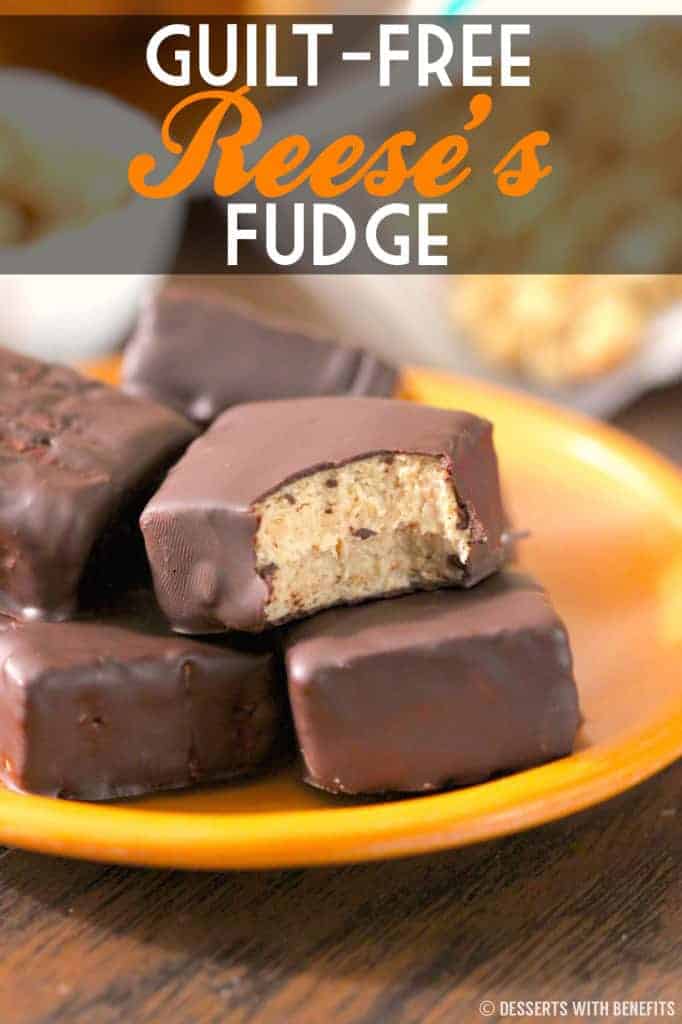 Containing considerably more fiber than the popular peanut butter cup from which it takes its name, these homemade protein bars manage to emulate their flavor without nearly as much sugar. Coconut oil, dark chocolate, and peanut butter fudge are all the ingredients needed for this yummy treat. The chocolate covers the peanut butter fudge base, rounding out the ensemble. These protein-rich bars are healthy but don't even taste it. They simply provide an enjoyable snack without the unhealthy consequences.
26. Healthy Red Velvet Fudge Protein Bars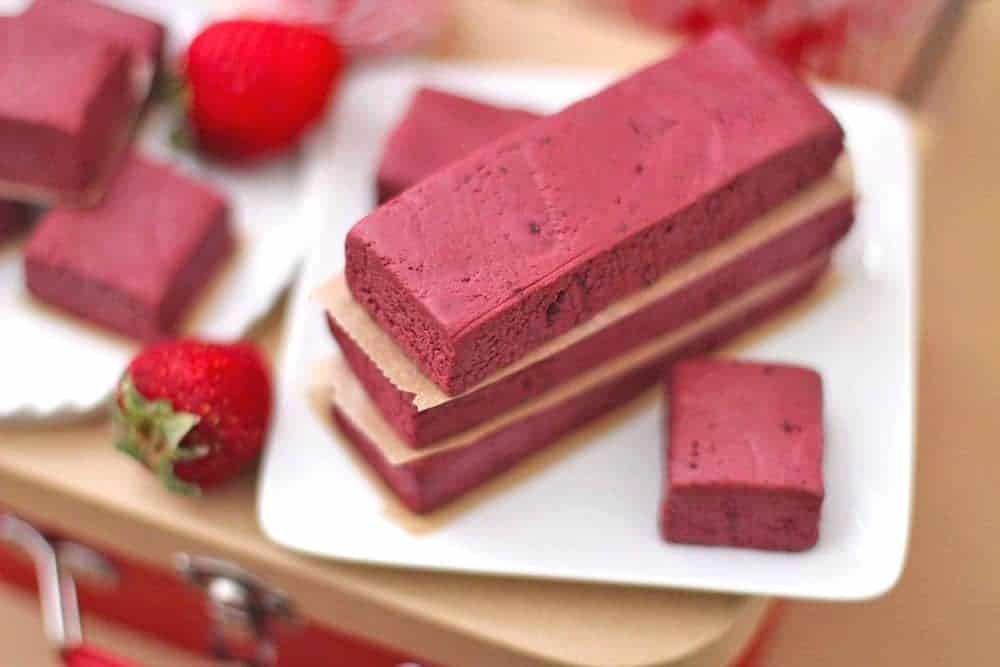 This bar looks and sounds like a misnomer. How can a red velvet fudge snack be healthy? Well, it can be! The 100% healthy dessert looks exactly like a chocolate fudge dessert but without any processed sugar or gluten. It is full of fiber, high in protein and is even vegan. For the protein content this low-carb protein bar uses chocolate brown rice protein powder, and as a sweetener it uses liquid vanilla-flavored stevia extract. The red color comes from beetroot, so no need for any artificial coloring.
27. No-Bake Pralines And Cream Protein Bars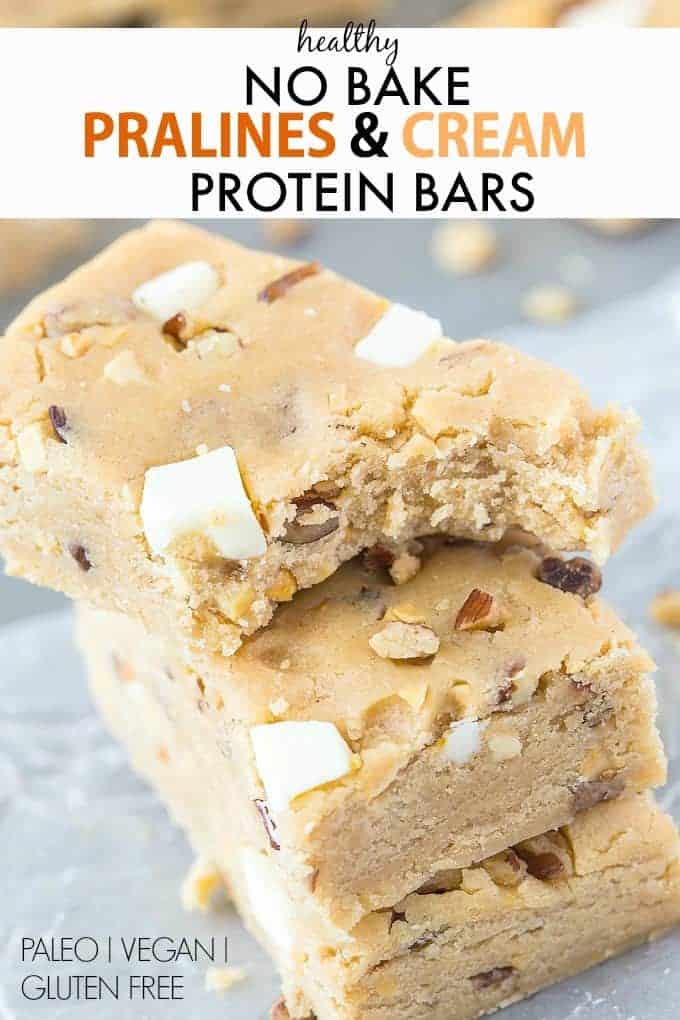 Unlike what is commonly considered Pralines and Cream in America, this mixture of coconut powder, cashews, almonds and white chocolate chips has a much richer profile of nuts than just peanuts, which are technically legumes. These homemade protein bars contain ample amounts of fiber and are very filling. Made using candied nuts, they are a great option for those with peanut allergies. This protein bar is a healthy snack that is free of dairy, sugar and gluten.
28. ABC Energy Bars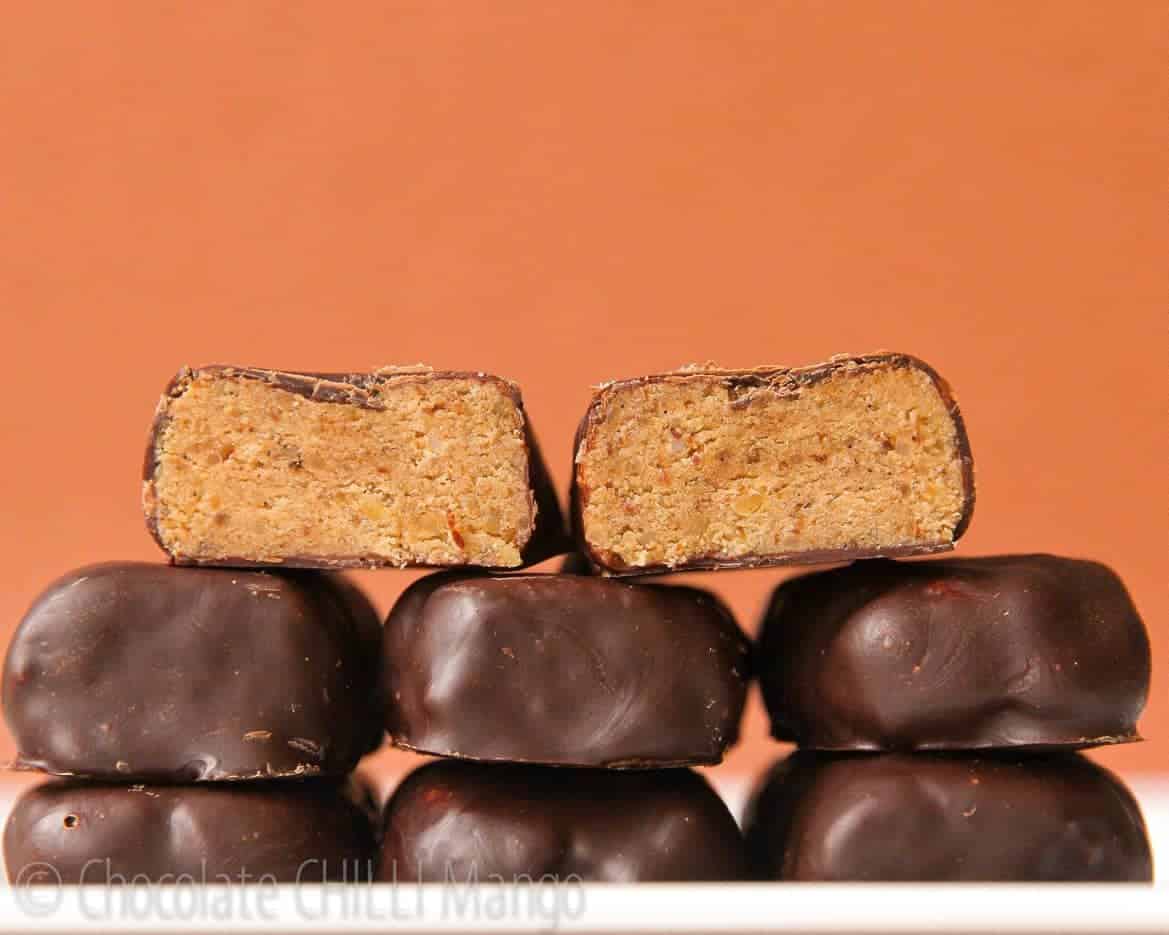 The ABC in the name of this low-carb protein bar recipe stands for almond, brazil nut, and cashew, the three components of the nut butter included in this recipe. Plain yogurt, protein powder and dark chocolate round out this recipe, giving it a sweet taste and packing it with filling nutrients. They are packed with energy and any other nut butter can be used in the recipe. Since it doesn't need baking, it is super quick to make.
See also: Nutritious Low-carb Cholocate Protein cups dessert
29. Healthy Cinnamon Raisin Peanut Butter Fudge Protein Bars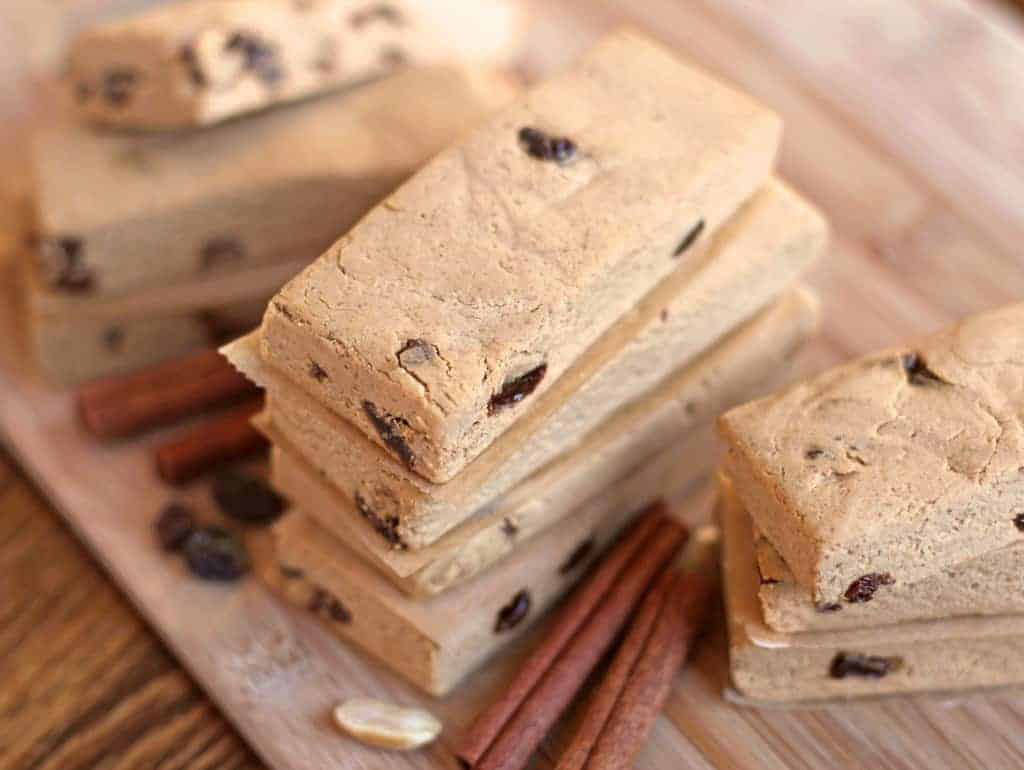 The name says it all: this low-carb protein bar idea involves the combination of those materials to create a rich palette of flavors, textures, and nutriments. Taking these will result in a feeling of fullness equivalent to a meal, thanks to the large quantities of protein and fiber found within. This makes it ideal for breakfast or dessert. Need an added crunch to this snack? Simply cut up some nuts and press them on the protein bar.
30. Chocolate Protein Bars
Packing around 15 grams of protein per serving, the deceptively simple name of this low-carb protein bar hardly does it justice. Medjool dates, stevia, coconut butter and whey protein isolate combine to make a thick, filling, and decadent protein bar that can function as dessert in a pinch. They are chewy and great for chocolate lovers and are best eaten after a workout. For the crunchy fans chop some almonds and sprinkle them on top.
More low-carb protein bar ideas on the next page…