31. Blackberry Cheesecake Smoothie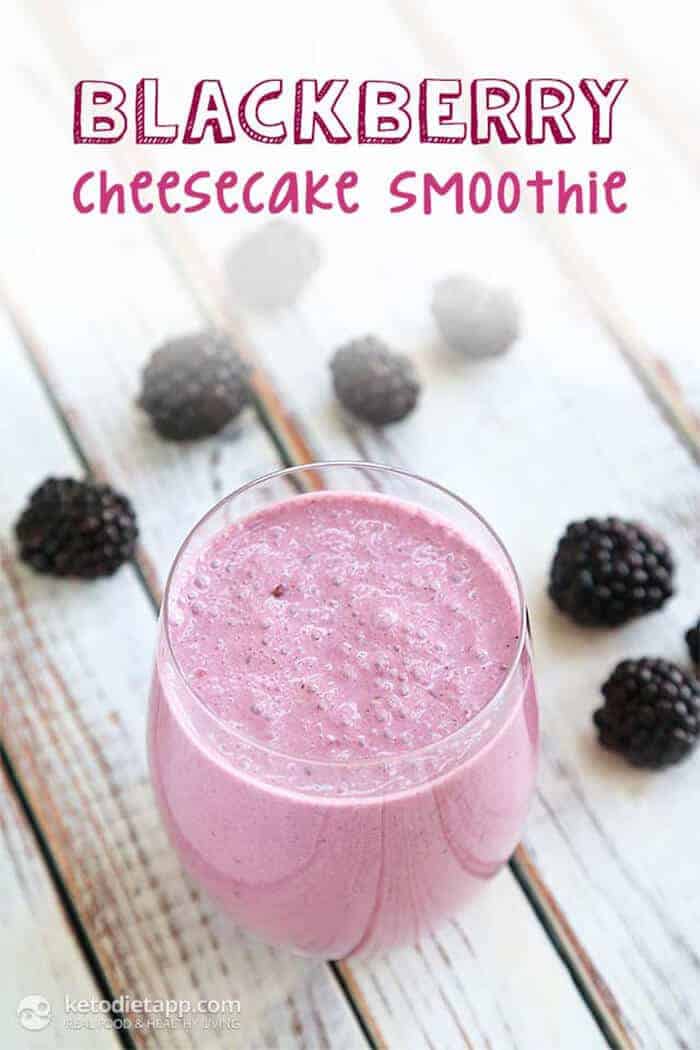 There are some variations in this recipe, depending on how cheesy you like your smoothie. You can make this with either cream cheese or creamed coconut milk- whichever sounds the most delicious to you!. Creamed coconut milk is a more natural ingredient than regular coconut milk because it doesn't use additives, like guar gum, to thicken and suspend the milk. It is the cream that has separated from the water in the milk, much like the cream that floats on top of fresh whole milk. You can discard the water and just use the thick creamed coconut milk as you would cream cheese or thick yogurt in any recipe. Fresh or frozen blackberries are used as the fruit component and add some great nutrition. Blackberries are a very low-carb fruit and quite delicious as well!
32. Raspberry and Chocolate Cheesecake Smoothie
Raspberries and chocolate are a perfect pairing. Valentine's Day comes to mind with this classic combination. Similar to the Blackberry Cheesecake Smoothie recipe, this one is quite high in healthy fats. Again, you can use either cream cheese or creamed coconut milk, depending on whether you eat dairy or not. You can also substitute regular coconut milk for the heavy cream component. This would be a great way to make the recipe Paleo compliant. Unsweetened cacao powder is the chocolate component and is low carb while still being amazingly delicious. It is sweetened with liquid Stevia extract.
33. Low-Carb Pumpkin Smoothie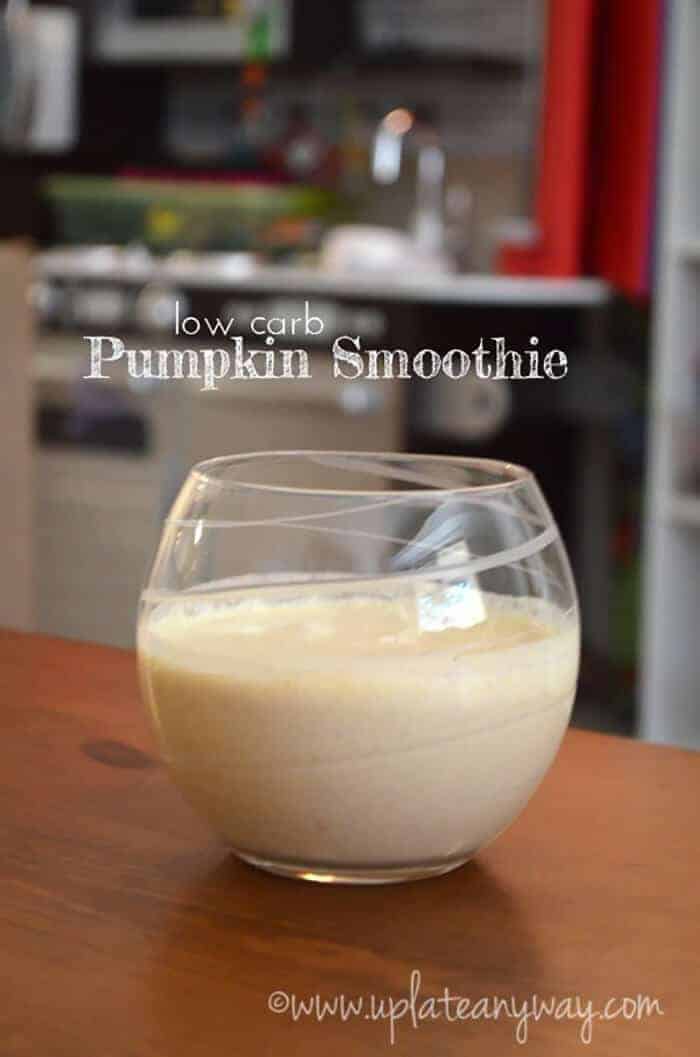 This pumpkin beverage is another that falls into the easiest low-carb smoothie recipes category. There are so few ingredients and it takes just a minute to make amking it a great daily option. Some of the benefits of using pumpkin purée in a smoothie are that is has fiber and is a good source of magnesium. Magnesium is good for cardiovascular health, muscle support, digestive regulation, and helps us sleep better. Having a pumpkin smoothie in the morning might be your ticket to regularity. This particular smoothie is just too simple not to try and will make for a healthy, easy, stress free breakfast.
34. Red Velvet Smoothie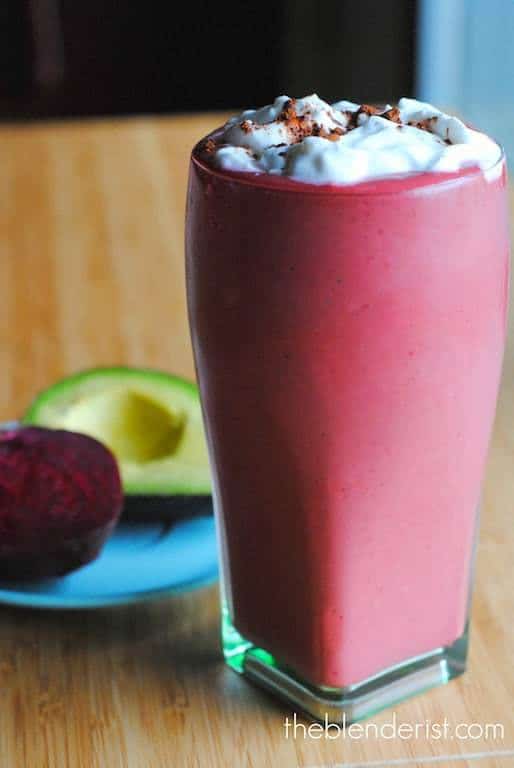 Who says you can't have your cake and eat it too? The Red Velvet Smoothie is a cake-flavored treat that is packed with nutrients and is also low-carb and vegan. Just combine avocado, beets, cocoa, vanilla and sweetener with your milk of choice. Almond or coconut milk can help make the drink taste creamier and help you get a little more protein and vitamins in your treat. With a prep time of about 3 minutes, this simple smoothie can quickly become your new favorite! Now the only question is when to have it- breakfast or dessert?!
35. Vanilla Cappuccino Protein Smoothie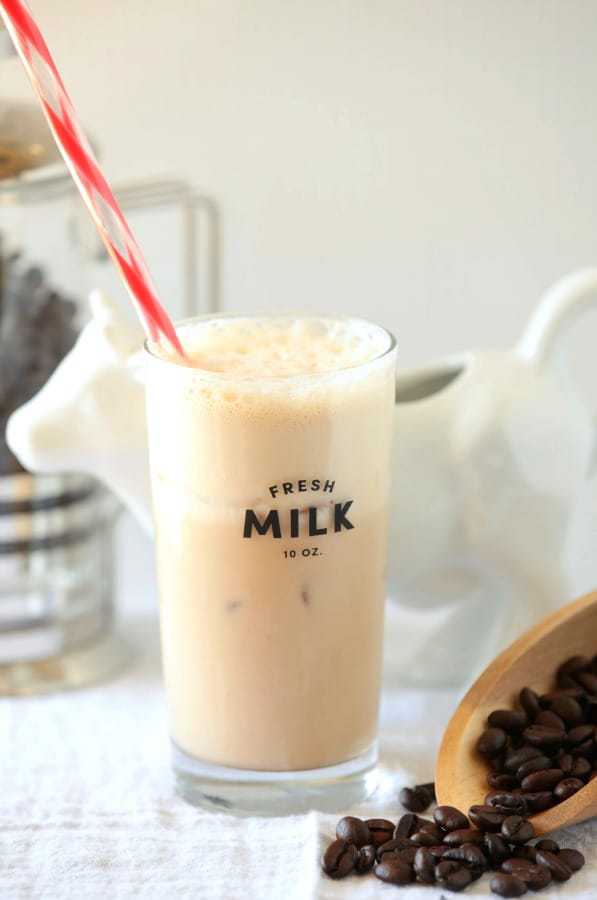 Starting the day with coffee is an American tradition. Whether you want a healthy burst of energy in the morning or need an afternoon pick-me-up, this low-carb smoothie is here to help! The Vanilla Cappuccino Protein Smoothie is a filling beverage made with vanilla yogurt, protein powder and espresso- a winning combination! Just combine with your favorite milk, sweetener and ice and you have your own bistro-fresh beverage that you can enjoy anytime. Fast and easy, this is one tasty way to replace your morning cup of coffee without sacrificing taste, caffeine or tradition.
36. Low Carb Keto Vanilla Avocado Almond Smoothie
Sometime is, having a high fat beverage can be a great thing. This Low Carb Keto Vanilla Avocado Almond Smoothie is rich in healthy fats and packed with nutrition. With low net carbs and high protein, it is an easy trade off. After combining avocado, almond butter, vanilla almond milk and sweetener, you are free to spice this drink up however you like- the neutral ingredients make it easy to make this drink your own. No carb liquid sweeteners, Isopure, chia seeds, cinnamon or half and half can add a unique flavor to the drink, making it highly personalized and highly delicious.
37. Chocolate Pear Protein Smoothie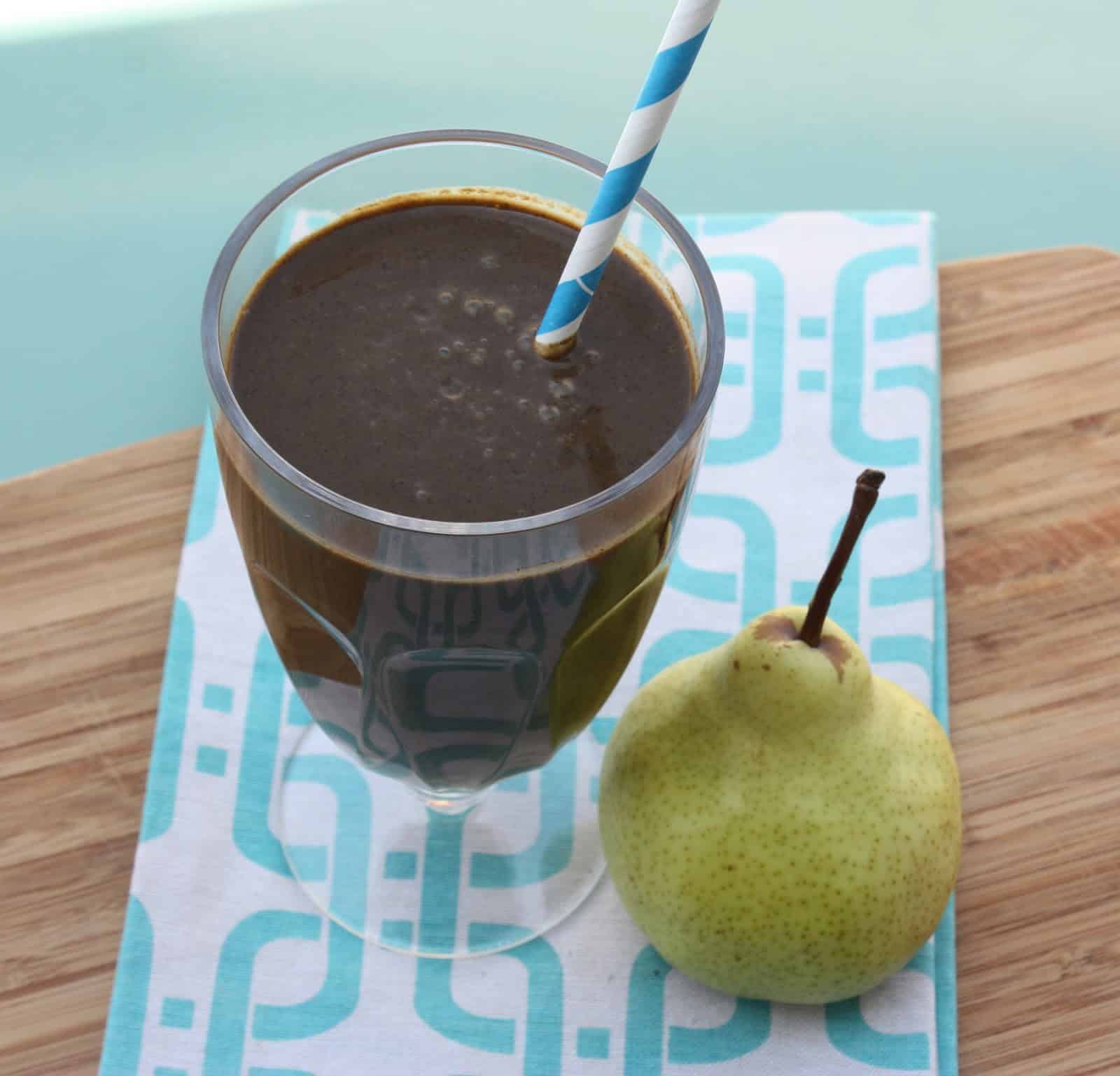 Sometimes, it's hard to eat your vegetables but the Chocolate Pear Protein Smoothie makes it easy and tasty. Each serving is packed with spinach and vegan hemp protein powder, but you would never know it thanks to the overpowering flavors of cocoa powder, maple syrup, vanilla extract and pears. You can even get an extra serving of fiber or protein by adding chia seeds or nut butter. This makes it truly stand out against other low carb smoothies and it is one drink you will crave.
38. Bartlett Pear Greek Yogurt Smoothie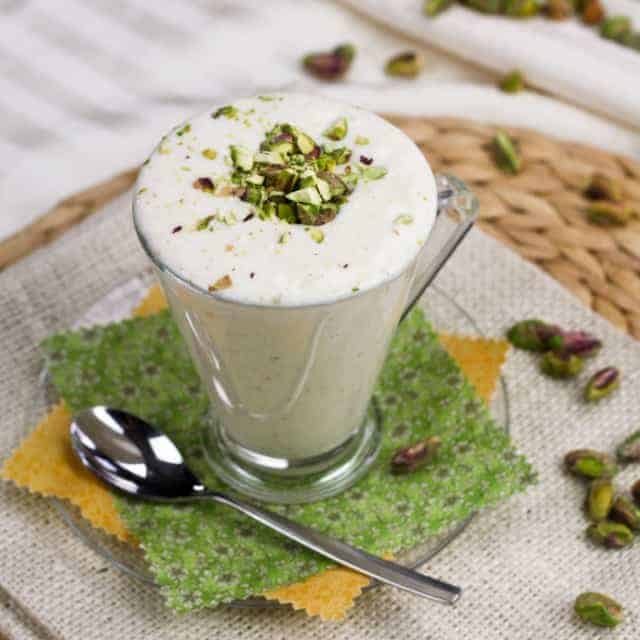 Pears are a common fruit with an interesting texture, yet it is rarely included in healthy smoothie recipes. The Bartlett Pear Greek Yogurt Smoothie is an interesting drink packed with Vitamin K, Vitamin C, Protein and fiber. The healthy recipe calls for several things you wouldn't normally find in a smoothie: cottage cheese, egg whites, flaxseed meal, pistachios, ground cardamom and protein powder. With a fruity taste and interesting taste, this low-carb smoothie is a great choice for those wanting a break from the ordinary while still sticking to a low carb diet.
39. Chocolate Keto Smoothie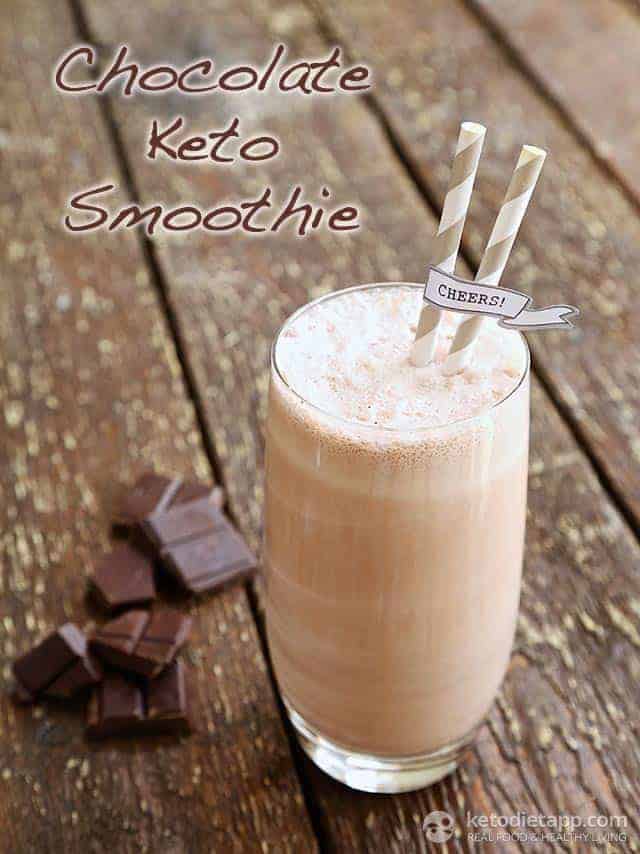 Keto-friendly recipes are always focused on getting as close to nature as possible. These low carb smoothies are no different, using pastured raw eggs for an extra source of filling protein. Alternatively, chia seeds or coconut butter can be added to help give your smoothie a little extra kick of nutrition and taste. While the smoothie is super sweet thanks to the Stevia extract and cacao powder, it is still very diet-friendly and easy to adapt. Let this tasty smoothie help you curb your appetite and get plenty of delicious nutrients!
40. Low Carb Overnight Flax Meal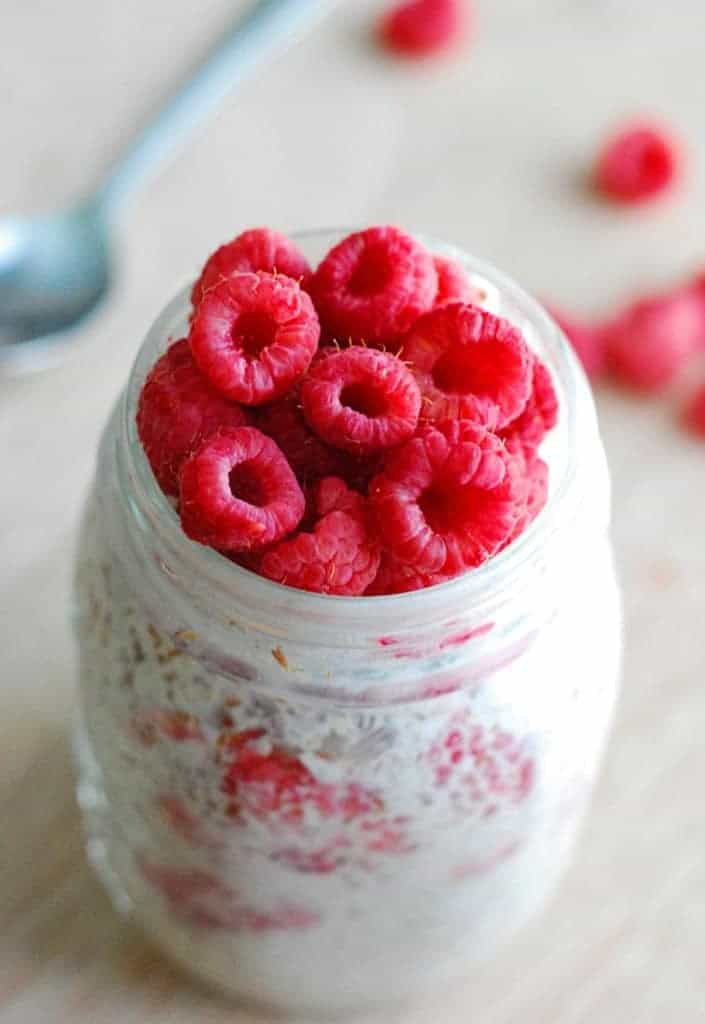 While a flax meal smoothie may sound kind of boring and unappetizing, this low-carb recipe livens things up with almond milk and fresh raspberries. The recipe itself is super flexible, making the Low Carb Overnight Flax Meal a favorite among both foodies and dieters. Aside from flaxseed meal and raspberries, the recipe calls for vanilla Isopure protein powder, sweetener and Fage total classic yogurt. Change the taste up a bit by adding blueberries, strawberries or bananas and get a muffin-like treat that is hard to resist!